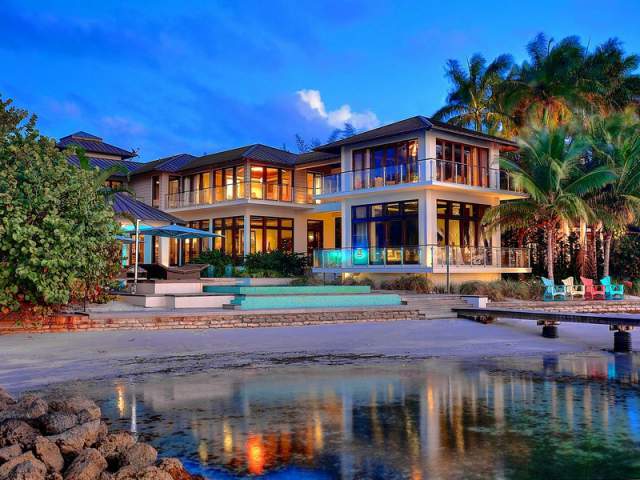 As you probably know, Florida is home to some of America's most expensive, sought after and exclusive homes and the following one located in Key Biscayne and currently up for sale for $21 million is certainly one of them!
Situated at 7 Harbor Point, this house features no less than seven bedrooms as well as 10 bathrooms spread across 992 square metres of living space. The land area itself measures 2124 metres square and includes pristine views over the water with a private stretch of beach complete with exceptionally white sand.
One of the most interesting elements inside is the floating central kitchen table which combines white gloss cabinetry to offset the dark wooden floorboards. Elsewhere throughout the house are bright white walls, dark wood window frames with some of the rooms including vast areas of stained wood across the ceiling.
Certainly the highlight of the exterior is the bright blue infinity pool which falls away down to the foreshore.