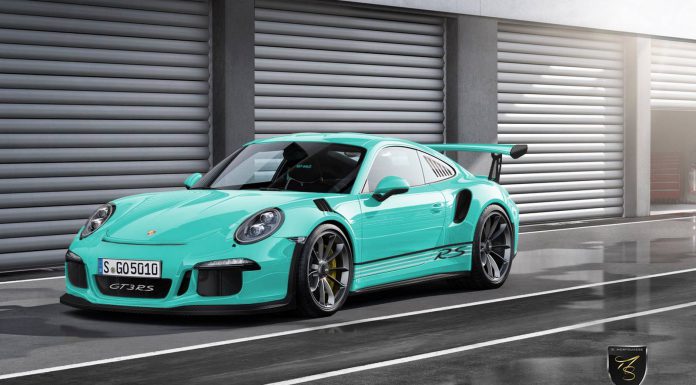 Based on the online configurator recently released for the 2016 Porsche 911 GT3 RS, it seems apparent that the track-oriented 911 will be available in four different colours/shades (white, silver, orange and dark purple). Nevertheless, Steve Morfouasse has decided to render the new 911 GT3 RS would look in a selection of different colours as some keen buyers will inevitably be able to option whatever colour they want.
With that in mind, Steve has imagined the car finished in the famous Riviera Blue, Speed Yellow, Fuchia (light purple) as well as Green Mint. Additionally, a carbon fibre exterior package adorns the German sports car while the front grille now reads GT3 RS and an RS livery has also been included.
In case you didn't know, the 2016 Porsche 911 GT3 RS uses a brand new 4.0-litre six-cylinder engine which remains naturally aspirated. It has been tuned to deliver 493 hp (the same as the 997 GT3 RS 4.0) but now delivers 384 lb-ft of torque which is 15 lb-ft more than the GT3 RS 4.0. Additionally, these figures represent a 25 hp and 60 lb-ft increase over the current 911 GT3.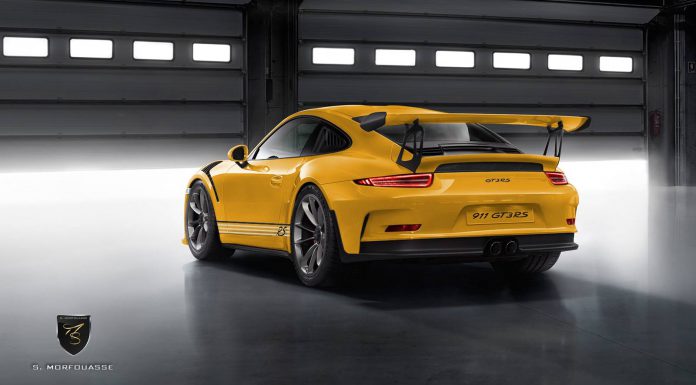 As always, the new Porsche 911 GT3 RS features rear wheel drive and the aforementioned six-cylinder engine is coupled to a seven-speed dual-clutch PDK transmission. When combined with an advanced torque vectoring system and a variable locking differential, Porsche claims the new 911 GT3 RS will lap the famous Nurburgring Nordschleife in 7 minutes and 20 seconds. Alongside that 'Green Hell' time, the 2016 Porsche 911 GT3 RS will accelerate to 100 km/h in a mere 3.3 seconds and crack the 200 km/h mark in just 10.9 seconds. By comparison, the old 911 GT3 RS needed 3.9 seconds to hit 100 km/h.