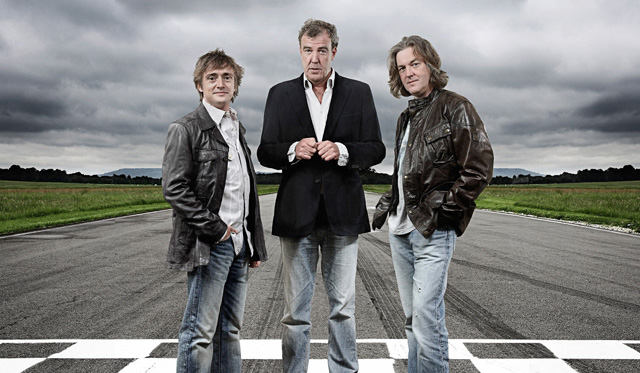 Top Gear returns to BBC 2 tonight at 8pm for the 7th episode of Season 22. And it promises to be an action packed show again for Jeremy Clarkson, Richard Hammond and James May.
James May, aka Captain Slow becomes Captain Mudlark as he gets in a 600hp hatchback to take on professionals at Rallycross. We have heard Jeremy and Richard are also on scene to offer their friend all the support he needs, or does not need!
Jeremy Clarkson tests the Jaguar F-Type R on the Top Gear test track and we can't wait to hear what the hooligan says about the perfect hooligan car. He also drives the Eagle Low Drag GT in this episode, a modern interpretation of the E-Type.
In the meantime Richard Hammond is in Spain to test the new Mazda MX-5, an iconic little car that recently saw the launch of its latest incarnation.
Top Gear Season 22
On Top Gear Season 22 Episode 7 Nicholas Hoult is the Star in a Reasonably Priced Car.
Don't forget to check back next week for the last episode of Season 22!