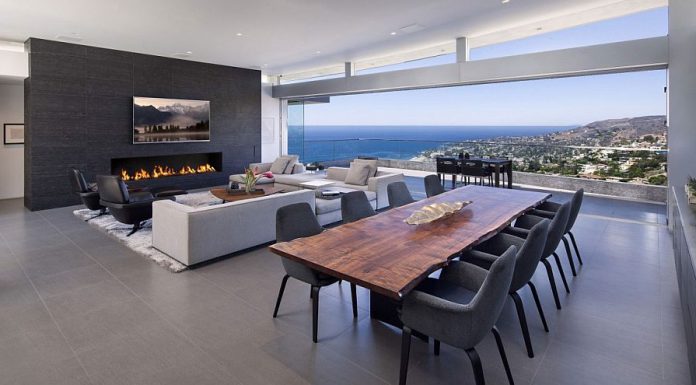 Californian seaside resort Laguna Beach is renowned for its relaxed lifestyle, beautiful beaches, surf culture and sunshine. Ellis Residence is perched on a lot offering a bird's eye view of the stunning coastal retreat and beaches with the ocean filling the horizon, and it combines these magnificent views with a sophisticated lifestyle.
Architects McClean Design were planning for a couple whose children had moved out, and placed emphasis on creating a home to serve its occupants for decades into the future.
The obvious attraction of this dazzling home lies in its captivating views of city and coastline, but the elegant interior design substantially adds to the charm with its refined use of colour and plush decor.
McClean Design's approach to the house weaves through a graceful landscape with water feature and stylish staircase.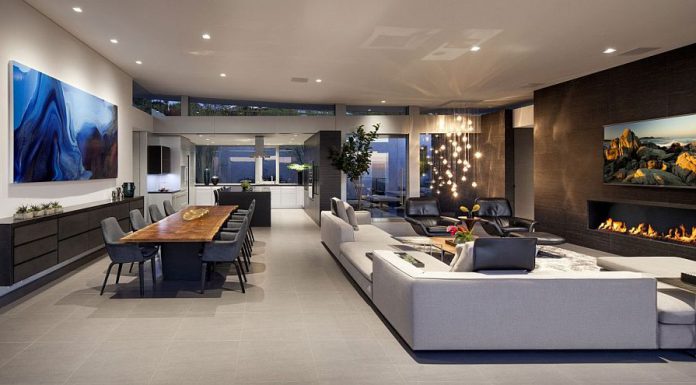 This entrance leads to the lower level of the house with the guest rooms, office, and storage over a spacious garage concealed a level below, linked by staircase and elevator, while the living spaces and master bedroom are on the top floor.
Having the living areas and master bedroom on one level minimises movement between the floors as well as giving owners and guests the best possible views at all times.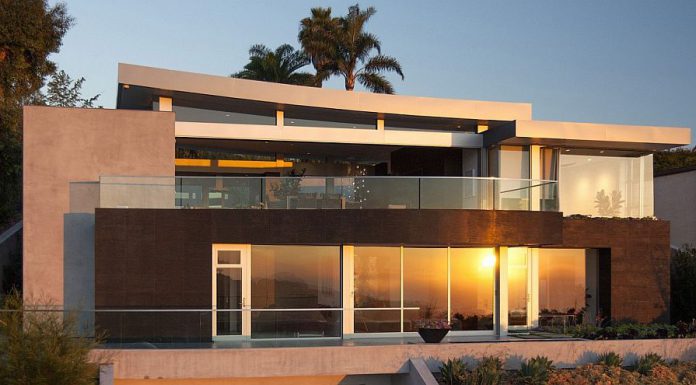 The spacious open plan living area is simple yet stunning, the eye constantly drawn to the views outside, with the subtle colours through to contrasting black adding to the distinctive grace of the home. Glittering chandeliers, neat ambient lighting and colourful wall art add to the refined atmosphere.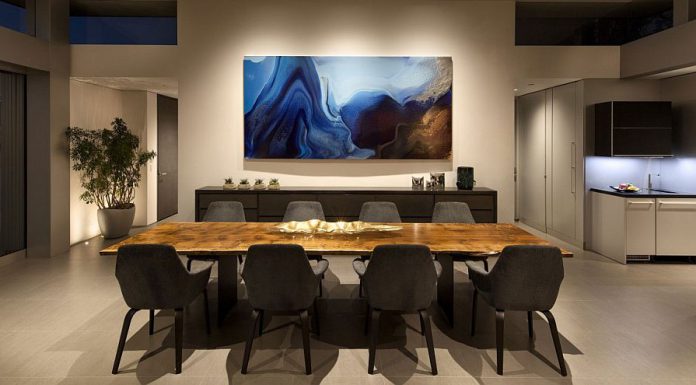 In a home made for entertaining, the kitchen area enjoys views of both the garden and ocean, while a large terrace extends the living area into the fresh outdoors.