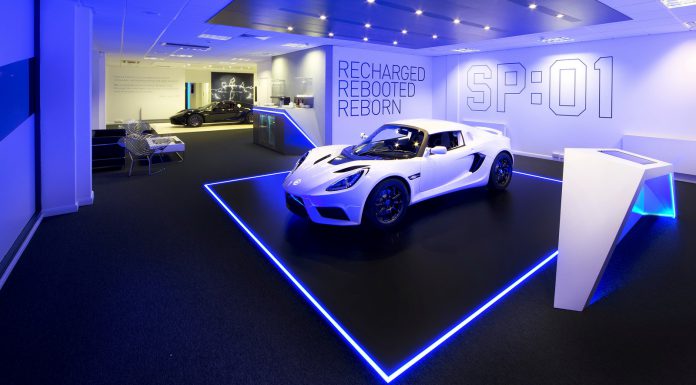 The very first dealership for Detroit Electric has been opened adjacent to the electric automaker's production facility in Leamington Spa in the UK.
The very first Detroit Electric dealerships aims to provide buyers with the opportunity to personalise their very own SP:01 with interactive touchscreens.
Discussing the dealership, chairman and chief executive of Detroit Electric, Albert Lam said, ""Laying down this showroom marker is an important step as we gear up to the start of production of our first model and prepare to roll it out to our first dealers in Asia and Europe."
As a reminder, the Detroit Electric SP:01 features an electric motor delivering 285 hp. This motor can be mated to a manual transmission with a single-speed and twin-speed automatic transmissions also available. All told, the SP:01 hits 100 km/h in 3.9 seconds and a 249 km/h top speed.
When the Detroit Electric SP:01 officially launches, customers will be able to option a carbon fibre rear spoiler, diffuser and battery cover. Colour choices consist of Performance Black, Performance Blue, Performance Green, Performance Orange and Performance Silver alongside Special White and Special Red.