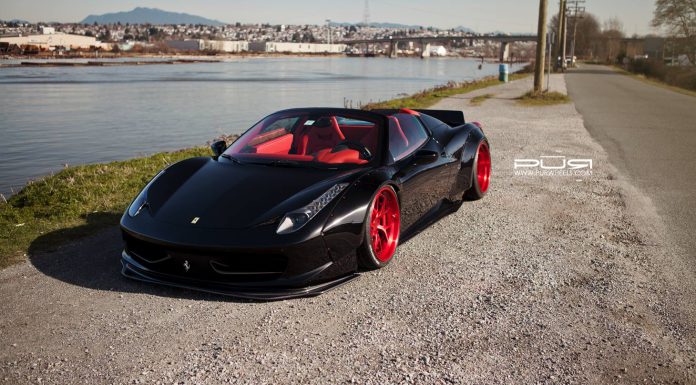 In the world of batshit-crazy creations from Japanese aftermarket tuner Liberty Walk, the following project is certainly ranked amongst the best. Clearly starting life as a standard Ferrari 458 Spider, the car has been adorned with an exceptionally eye-catching widebody kit as well as a set of custom PUR wheels.
The bodywork consists of a new front splitter being installed, extended side skirts, the necessary flared wheel arches at all four corners, a towering carbon fibre bootlid lip spoiler as well as an ultra-aggressive rear diffuser.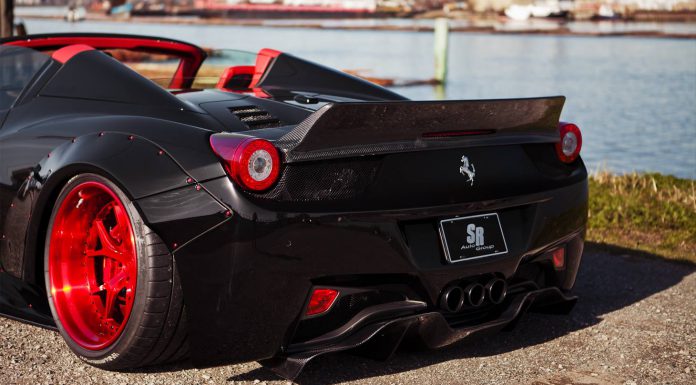 When combined with a set of specially made PUR LG06 wheels finished in gloss red and a lowered ride height, this Ferrari 458 Spider is certainly unlike any other!