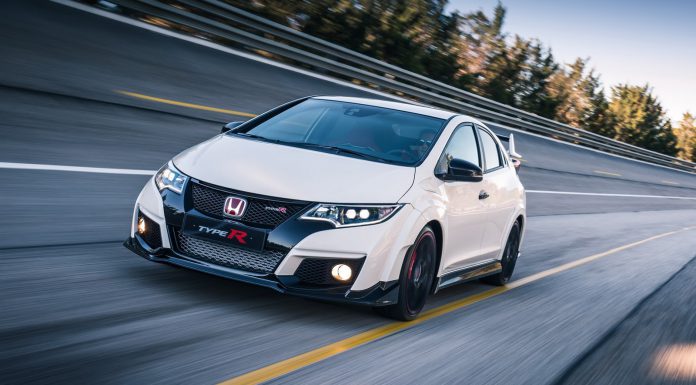 The first official videos of the 2015 Honda Civic Type R have been released as the potent hot hatch continues to celebrate its world debut at the Geneva Motor Show 2015. The launch of the latest Civic Type R of course follows on from years of development as well as a selection of different concepts in recent times.
[youtube]https://www.youtube.com/watch?v=6mFfsq_tmIY&t=36[/youtube]
The videos include a number of close-up shots of the new Civic Type R while also showing the car in the wind tunnel and on a test track. In all three videos, there's no denying the fact that the new Civic Type R looks exceptionally purposeful and ready to attack at a moment's notice. With this in mind, we can't wait to test out the car in the near future!
As a reminder, the 2015 Honda Civic Type R uses a 2.0-litre four-cylinder engine which is turbocharged and consequently delivers 306 hp. This means the car will launch itself from 0-96 km/h in a handsome 5.7-seconds. What's even more impressive is the speed at which the Type R can be pushed to. This front-wheel-drive Japanese speed machine will not stop until 269 km/h!
[youtube]https://www.youtube.com/watch?v=CqkfkfwBJog[/youtube]
[youtube]https://www.youtube.com/watch?v=XoTr_X19y38&t=69[/youtube]