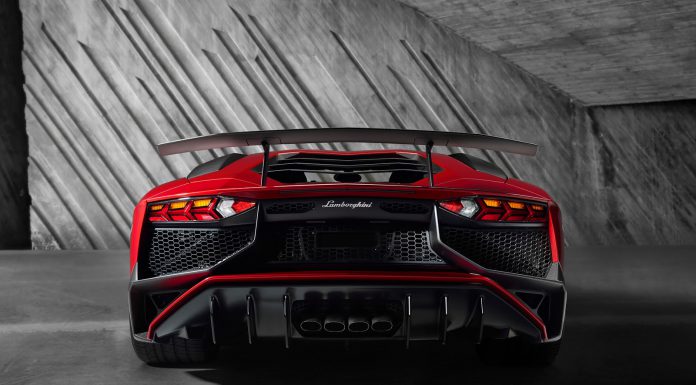 Just after its official release at the Geneva Motor Show 2015, the official promo video for the Lamborghini Aventador LP750-4 SV has just been released. It is immediately apparent from this video that this is where the original spy shots of an undisguised development mule emerged from.
In typical Lamborghini fashion, the two-minute clip features high-octane driving scenes from both onboard the Aventador SV alongside a plethora of eyebrow-raising clips of the mid-engined supercar's exterior. If the official images and details about the Aventador SV didn't get you excited, then this clip surely will!
[youtube]https://www.youtube.com/watch?v=ql94IYUrwXY&t=107[/youtube]
In case you didn't know, the Lamborghini Aventador LP750-4 SV's 6.5-litre V12 engine gets a modest power boost of 50 hp together with a weight reduction of 50 kg. The top speed is now 350 km/h and the 0-100 km/h time drops from 2.9 seconds to 2.8 seconds. Torque remains at 507 lb ft at 5,500 rpm and peak rpm rises to 8,500 rpm.
The aforementioned weight reduction is achieved through the use of carbon fibre for parts including the engine bay cover, rear wing, wing panels, interior door panels, bucket sports seats and air intakes. Carpets and noise insulation have also been taken out, as has the multimedia system which can be put back in at no extra cost.
The Lamborghini Aventador SV also gets forged centre-locking lightweight alloy wheels measuring 20 inches at the front and 21 inches at the rear. Carbon ceramic brakes and Pirelli P Zero Corsa sports tyres come as standard.