For one car at Geneva Motor Show 2015 it is the interior that is the big crowd-puller, for Rolls-Royce's Bespoke Design team has created a magnificent one-off motor car that the company says will reaffirm its regal crown for bespoke supremacy: the Rolls-Royce Serenity.
Serenity is the model brought to Switzerland to star on Rolls-Royce Motor Cars' stand, celebrating the historical role of silk as a symbol of regal and imperial power as the company pledges to create a haven of tranquility in the Palexpo halls.
While some rivals might also claim the highest standards, none have the regal history of Rolls-Royce so that the Bespoke Design team could take inspiration from the opulent interiors of Rolls-Royces that have conveyed Kings and Queens, Emperors and Empresses and world leaders throughout the past century.
Delivering authentic modern luxury, Rolls-Royce Serenity reintroduces the finest of textiles to create the most opulent interior of any luxury car, demonstrating the levels of craftsmanship, creativity and attention to detail that only they can offer.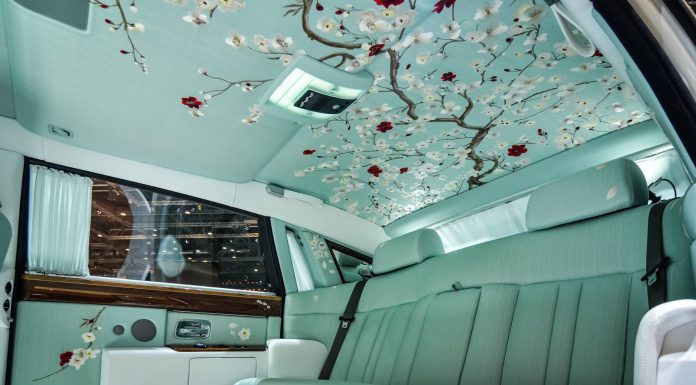 They have used contemporary interpretations of European furniture combined with Japanese Royal Kimono designs to deliver a truly innovative, modern and tranquil Rolls-Royce interior as the new benchmark in super-luxury motor cars.

For all the latest from the Geneva Motor Show 2015, take a look at our dedicated news feed or follow us on Facebook, Twitter, Instagram or Google+.