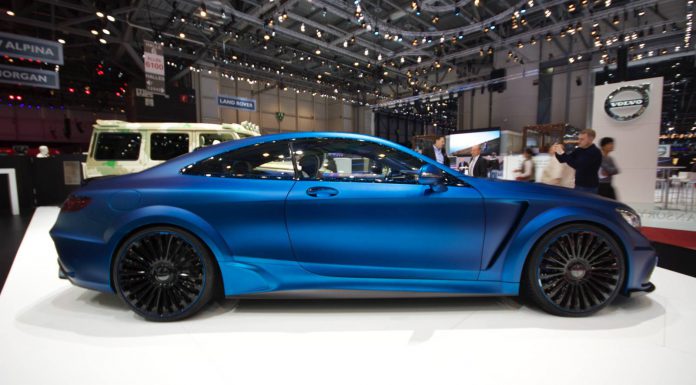 The Geneva Motor Show 2015 would be all the less colourful without German tuning company Mansory. They have a number of new releases this year, one of the most important releases is the Mansory S 63 AMG Coupe Diamond Edition. We took a look at the Diamond Edition on display.
Mansory are first and foremost about the body enhancements. the Mansory S 63 AMG Coupe Diamond Edition is no different. The front is redesigned with a set of LED day driving lights larger air inlets. The hood is also new with integrated NACA nozzles which increase the supply of fresh air to the engine.
Moving back, the Mansory S 63 AMG Coupe Diamond Edition gets new carbon fibre fender at the front for a 50 millimetre wider stance. The side skirts are also carbon fibre, as are the side mirror housings. At the rear, there is a roof spoiler and a rear boot lip spoiler as well as a redesigned rear bumper and rear diffuser. All of the new components are carbon fibre.
The Mansory S 63 AMG Coupe Diamond Edition features a sports exhaust system with angular twin tailpipes. The sound is greatly improved, whilst the new tips provide a distinctive look.

Mansory's M1000 performance kit adds connecting rods, big end bearings, a new crankshaft, bearing bushings, a new turbocharger, suction and compressor system, together with a newly conceived pipe fan manifold. Instead of the standard 576 hp this heavily modified S-Class Coupe now manages 985 hp and an electronically limited 1,400 Nm.
The Mansory S 63 AMG Coupe Diamond Edition blasts from zero to 100 km/h in 3.2 seconds and only stops at an electronically regulated 300 km/h. The wheels are 22 inch multispoke alloys, for which Mansory recommends Vredestein tyres.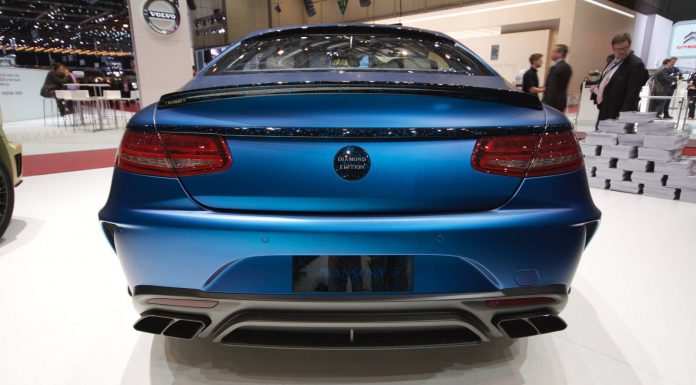 Inside Mansory offer aluminium pedals and a redesigned steering wheel. Foot mats are also included as are illuminated door sill trims and retrimmed seats. On request Mansory will individualise the complete interior with leather, carbon, wood or other exclusive materials.
For all the latest from the Geneva Motor Show 2015, take a look at our dedicated news feed or follow us on Facebook, Twitter, Instagram or Google+.