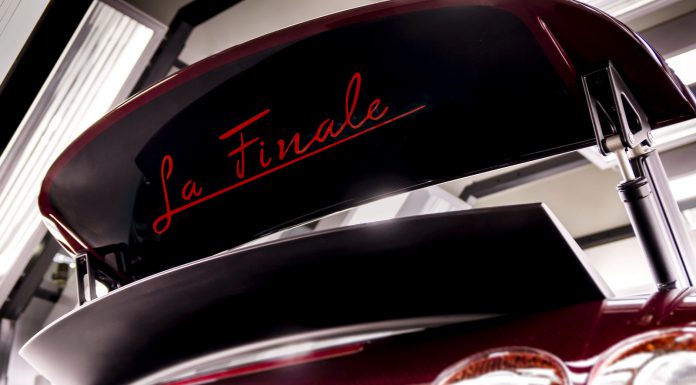 At next week's Geneva Motor Show 2015, the Bugatti Veyron Grand Sport Vitesse La Finale will be revealed. Now it has been confirmed that alongside the live press conference at the Bugatti stand, the unveiling of the final ever Bugatti Veyron will be streamed online here.
The press conference is set to kick off at 11:10 am local Geneva time on Tuesday the 3rd of March. It remains to be seen what else will happen during the press conference, but we know the final Veyron will also be shown alongside the very first Bugatti Veyron 16.4 which left the factory almost exactly ten years ago. Additionally, we can expect an appearance from Bugatti and Bentley chief executive Wolfgang Durheimer.
GTspirit review of Bugatti Veyron Grand Sport Vitesse WRC

While the Bugatti Veyron Grand Sport Vitesse La Finale has yet to be revealed, we already know what it will look like. The exterior will be characterised with red tinted carbon fibre as well as a number of gloss black painted elements. Additionally, new wheels will be fitted with them combining either gloss black and dark red spokes and red centre caps to match the carbon fibre parts. Additionally, the underside of the rear wing/air brake will read 'La Finale'.
Beneath the exclusive bodywork and customised interior, the Bugatti Veyron Grand Sport Vitesse La Finale will utilise the same mechanicals as all other Vitesse models. Consequently, it will feature a quad-turbocharged 8.0-litre W16 engine delivering a total of 1200 hp and 1106 lb-ft of torque. As a result, it will be capable of hitting 100 km/ in a mere 2.5 seconds as well as a top speed of 408.84 km/h.