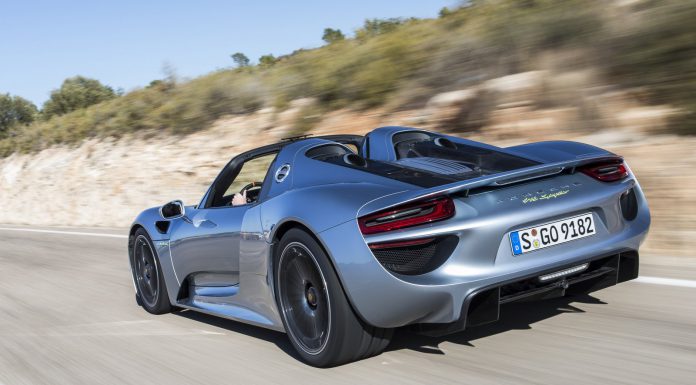 It has been revealed that at least two new high-performance Porsches are on the cards with one taking shape as a new Porsche 911 GT2 RS and the other set to become a mid-engined rival to the recently revealed Ferrari 488 GTB.
Autocar reports that despite previous rumours to the contrary, a successor to the 997-generation 911 GT2 RS is in the works. A mere 500 examples of the original were created and the German firm's to create a new one reportedly comes on the back of demand from customers looking for more powerful 911 versions. As Porsche's Wolfgang Hatz said, "At Porsche, we listen to our customers."
GTspirit Review of Porsche 918 Spyder

While it remains to be confirmed, it seems logical that the new Porsche 911 GT2 RS won't arrive until the current 991-generation is phased out. That means it will be at least two years away and when it does arrive, it will adopt the changes from the upcoming facelifted 991.
Elsewhere, the German sports car maker is said to be developing a new supercar ready to take the fight to the Ferrari 488 GTB and McLaren 675LT. While speaking with Autocar, Hatz said that the car will arrive by the end of the decade but failed to reveal any specific details about it. Nevertheless, rumour has it that it could borrow the V8 engine currently being created for the next-generation Panamera.
As such, the V8 is pinned to make use of turbocharging and will be mid-mounted in the car.
[Via Autocar]