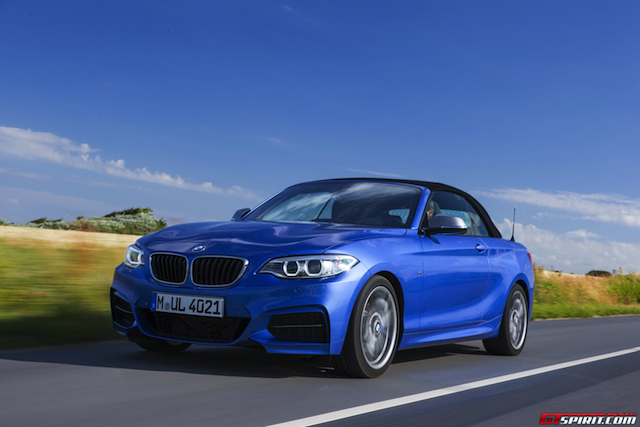 Six months after unveiling the car at the Paris Motor Show, BMW has priced its 2 Series Convertible from £29,180 in the United Kingdom. The drop-top D-segment car replaces the smaller 1 Series convertible in BMW's lineup, a car which the automaker says "was the most successful car in its class," with over 130,000 units sold.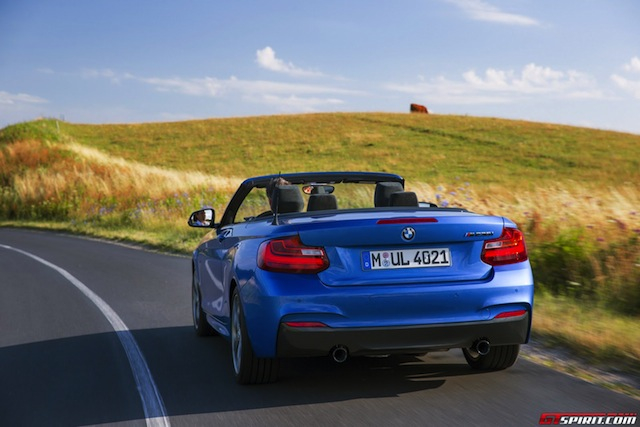 The base-model BMW 220i, powered by a 181 hp 2.0-liter four-cylinder engine, will start at just over 29,000 pounds. Buyers looking for more performance may opt for the more powerful 240 hp 228i, which will start from £31,550 in M Sport spec. The range-topping 320 hp M235i M Sport model with a 3.0-liter twin-turbocharged inline-six will start from £37,710.
Those buyers seeking better fuel efficiency may opt for the 148 hp 2.0-liter diesel 220d, which will start from £29,965. Like the 220i, the 220d is available in Sport, Luxury and M Sport trim, while the 228i is available in M Sport trim only. Sales will commence on February 28, however delivery dates have yet to be announced.