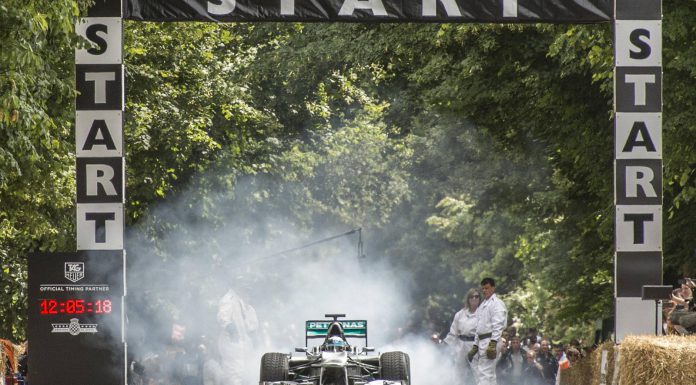 The Goodwood Festival of Speed 2015 is set to celebrate Mazda this coming July.
To help pay tribute to Mazda and its rich racing history, the prominent statue annually erected at the front of Goodwood house will be created for Mazda by artist Gerry Judah and its design will be revealed in the lead-up to the festival.
As Mazda will be the featured brand for the Goodwood Festival of Speed 2015, it will have the opportunity to display its full vehicle range. More excitingly however is the fact that the Le Mans-winning Mazda 787B endurance racer will tackle the Goodwood hillclimb just like it did last year.
Goodwood Festival of Speed 2014

It was previously confirmed that the theme for this year's event will be 'Flat-out and Fearless: Racing on the Edge!' The 'Flat-out and Fearless' theme has been selected as it typifies some of the greatest motorsport moments across the decades. From the battle between Gilles Villeneuve and Rene Arnoux at the 1979 French Grand Prix to Juan Manuel Fangio's famous victory at the 1957 German Grand Prix, the theme showcases how racing drivers and their cars shine when pushed to the limit.
As a reminder, the Goodwood Festival of Speed 2015 will be held from the 25th to the 28th of June. As is typically the case, the Moving Motor Show will be held on Thursday June 25.
Last year's Festival of Speed proved to be one of the best in recent memory with incredible cars like Jay Kay's green LaFerrari hitting the hillclimb as well as a Pagani Huayra and let's not forgot, the truly astonishing Ferrari F12 TRS, Porsche 918 Spyder and best of all, the Koenigsegg One:1!