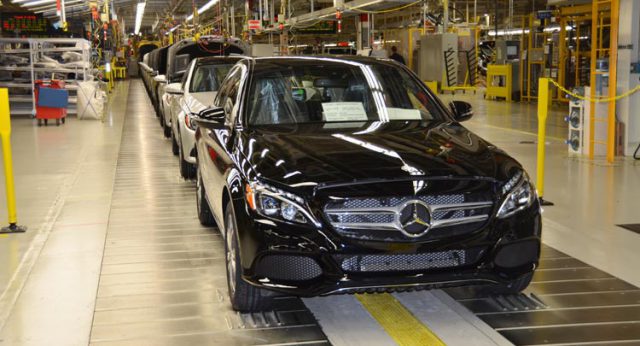 Mercedes-Benz has just broken ground on its new Brazilian production facility located in Iracemápolis.
Found near Sao Paulo, production at the plant will commence in the first quarter of 2016 with the W205-generation Mercedes-Benz C-Class. Following on from that, local production of the GLA will start in the middle of 2016.
Discussing the facility, President of Mercedes-Benz do Brasil and the chief executive of Latin America, Philipp Schiemer said, "With the new Mercedes-Benz plant in Iracemápolis, we will be the only company producing the full vehicle range in Latin America – from passenger cars and vans to trucks and buses. The new plant in Iracemápolis is further proof to our commitment to Brazil."
The Iracemápolis factory will initially produce 20,000 cars annually but the German marque has revealed production could be increased markedly if necessary. All told, the equivalent of $180.5 million is being invested into the plant with it pinned to create 3000 jobs once production starts and 600 construction jobs in the meantime.
When speaking about the crucial role the workers will play at the Mercedes-Benz Iracemápolis factory, member of the Divisional Board Mercedes-Benz Cars, Manufacturing and Supply Chain Management, Markus Schafer said, "Machines don't develop, build, or sell cars –people do. That's why our focus is on our employees. With this approach, Iracemápolis will be one of the most flexible plants in our global production network, indicating our future trend."