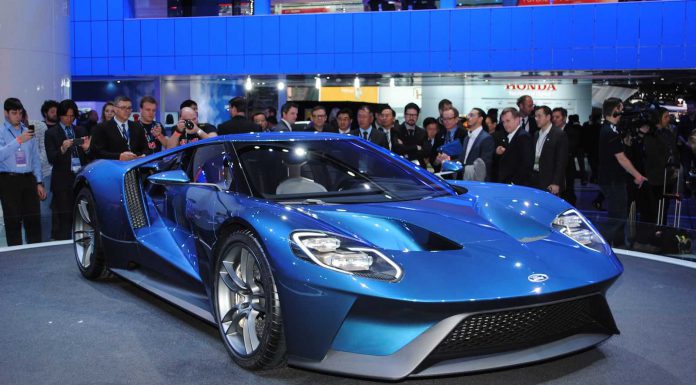 When the 2016 Ford GT was launched at the Detroit Motor Show 2015 about a month ago, much of the automotive world stopped in surprise that it uses a twin-turbocharged EcoBoost V6 delivering over 600 hp rather than a more traditional and fuel-hungry V8. Beyond the engine however, the new Ford GT is also a pivotally important car for the future of carbon fibre production from the American marque.
On the back of revealing the almost all-carbon fibre third-generation GT, it has been confirmed that Ford is pushing forward with a plan to develop affordable carbon fibre. It will do this with a revolutionary manufacturing process to drop the price of the ordinarily expensive material.
Discussing the plans, the Ford Global manager of Materials and Manufacturing Research, Jim deVries said, "This opportunity builds upon Ford's current joint development agreement with Dow Chemical and accelerates our timeline to introduce carbon fibre composites into high-volume applications."
Of course, Ford is far from the only marque looking to offer cheap carbon fibre. BMW and Audi are among a multi-million dollar German-government backed plan to reduce the cost of carbon fibre production by 90 per cent.
As for the 2016 Ford GT itself, final specifications have yet to be released nor have performance times, but one can be assured the 2016 Ford GT will be faster off the line and feature a higher top speed than the previous-generation Ford GT. The previously mentioned twin-turbo V6 engine makes use of dual fuel-injection as well as a low-friction roller-finger-follower valvetrain and is paired with a seven-speed dual-clutch transaxle transmission.