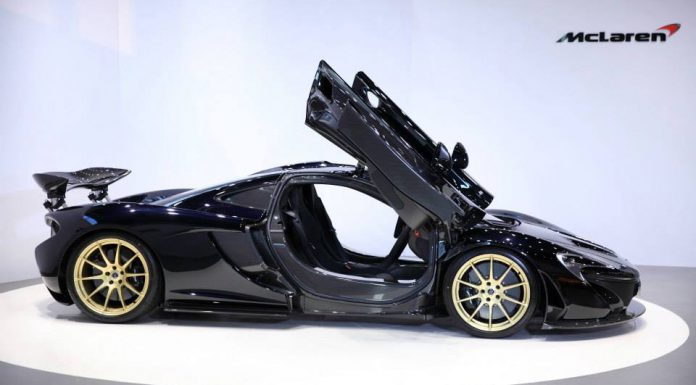 UK specialist Magnitude Finance predicts the McLaren P1 will be the first car whose value will never fall below its list price. Just 375 of the 903 hp British supercars have been made and the entire run sold out immediately.
Some of the handful of the finance company's clients lucky enough to have their names on the logbook of the car that is limited to 350 km/h have since revealed that they have already turned down £400,000 over the £866,000 list price.
Magnitude Finance director Tim Marlow said: "It's quite staggering to think the car's value will only ever appreciate – that's a first. Even recent hypercars like the Ferrari Enzo dipped below list price at certain points before bouncing back into strong positive equity.
"But we don't expect this to ever be the case with the P1, evidence of which can be seen by our clients refusing an overnight £400,000 profit. This clearly demonstrates they think it will follow in the footsteps of the McLaren F1 and in time be worth millions of pounds.
"One client said he was considering selling but then read the news about Rowan Atkinson's F1 going on sale at an estimated £8m and that car was crashed twice and had to be rebuilt."
Atkinson's McLaren F1 was originally priced at £540,000 (722,000 euros) when he bought it new as one of just 63 road cars built 20 years ago and the 388 km/h machine now carries a price tag of £8.3 million – 12.5m dollars or 11.3m euros through London specialists Taylor and Crawley.
It did have a £900,000 crash repair "as new" total factory rebuild because the insurers recognised its escalating value.
Magnitude Finance says it is popular with McLaren buyers because of its flexible finance solutions for purchase and forecast final residual values.
Marlow says the company also has an edge as McLaren doesn't share its data on residual values with CAP, the 'black book' industry standard for predicting future valuations, which means that many finance companies are reluctant to lend against them.
He added: "We have an advantage because we're specialists who know the product, understand its potential and a good element of our portfolio of funding partners can help."