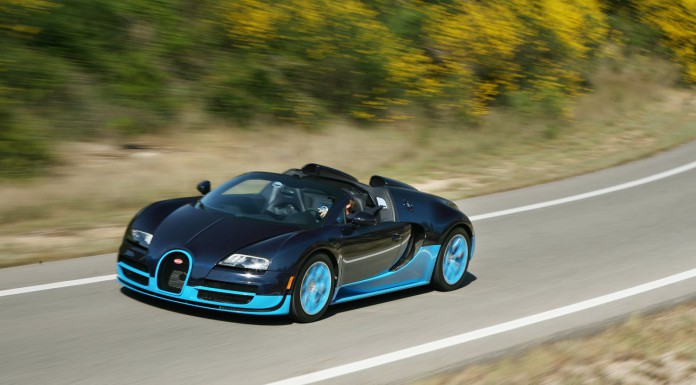 As a car, the Bugatti Veyron is a cornucopia of numbers. Now the Veyron can add one more astonishing number to its repertoire – having the world's most expensive aftermarket exhaust system.
UK-based exhaust manufacturer Quicksilver Exhaust Systems has developed a custom aftermarket exhaust for the Bugatti Veyron Grand Sport Vitesse. While Quicksilver has not revealed the price of the system, they claim that the exhaust is the "most expensive exhaust in the world." According to Quicksilver, they are the first manufacturer to ever create an aftermarket exhaust for this particular model Veyron.
[youtube]https://www.youtube.com/watch?v=7OTJMsEl8ZA[/youtube]
The system itself is made entirely from titanium, providing the Veyron with a menacing sound to go along with its equally menacing performance.
Quicksilver did not provide any specific details regarding performance gains or losses with the exhaust installed. They did, however, produce a video (above) that gives a great idea of what the exhaust sounds like.
The Veyron Grand Sport Vitesse is powered by a 8.0-liter W16 quad turbo engine that produces 1,200 HP and 1,106 lb-ft of torque. Acceleration to 60 mph comes up in just 2.6 seconds on the way to a top speed of 255 mph.
Check out the video above and let us know what you think in the comments below!