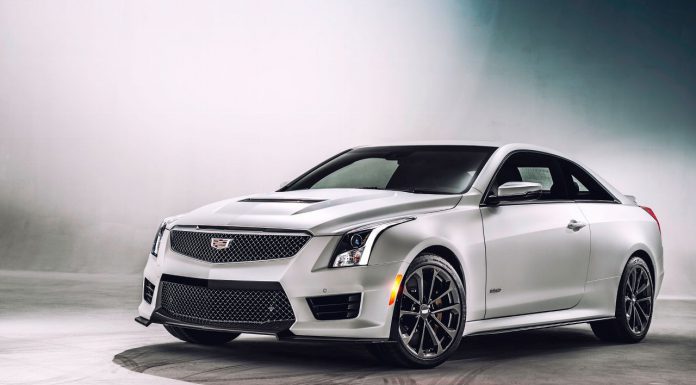 The 2016 Cadillac ATS-V is now available for pre-order with a starting price of $61,460 for the sedan and $63,660 for the coupe.
Starting today, hopeful ATS-V owners can visit their local Cadillac dealer and get their spot in line for Cadillac's BMW fighter.
The 2016 Cadillac ATS-V is powered by a twin-turbo V6 engine rated at 455 horsepower (339 kW) and 445 lb-ft of torque (603 Nm). The ATS-V achieves 0-60 performance in 3.9 seconds and a top speed of 189 mph. Owners can either opt for an eight-speed automatic transmission or a six-speed manual transmission.
In keeping with its performance credentials, the ATS-V includes Brembo brakes, magnetic ride control and a carbon fiber hood as standard. Optional performane extras include a positive downforce track aerodynamics package and performance data recorder which allows drivers to record high-definition video of their driving experiences on and off the track.
"The ATS-V expands the V-Series lineup, bringing a new kind of performance character to Cadillac. Lightweight, agile and potent, the ATS-V will make an ideal pairing with the larger and even more powerful all-new 2016 CTS-V midsize sedan, which arrives later this summer," said Johan de Nysschen, Cadillac president.
The ATS-V online configuration tool will launch in April with customer deliveries occurring a few months after that.