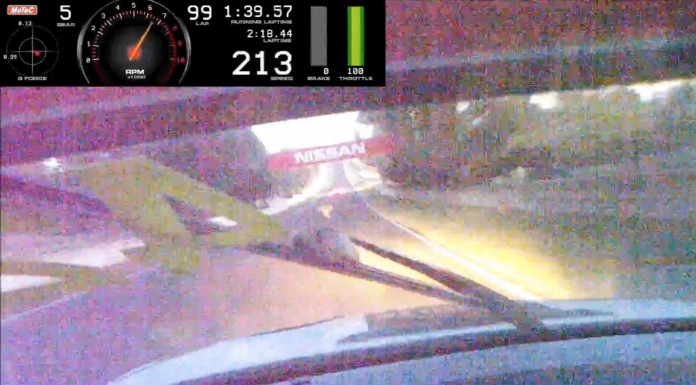 A video has emerged from Motiv8 Racing which gives us a drivers eye view of a bizarre accident which took place over the weekend involving a BMW M3 GTR competing at the Bathurst 12 Hour Race. The E46 BMW M3 GTR was running in Class D with Anthony Gilbertson at the wheel when the accident happened. The speedo appears to show the collision speed at an eye watering 220kph (136mph).
The race took place at the Mount Panorama Circuit in Bathurst, Australia over the weekend. Mount Panorama Circuit is famous for its Kangaroo population and there have been plenty if racing incidents over the past few years.
This year organisers of the event had apparently positioned specially trained "Kangaroo Snipers" trackside in an attempt to avoid accidents happening. Last year a Kangaroo hit the leading Mercedes-Benz SLS before taking out a Lamborghini Gallardo.
[youtube]https://www.youtube.com/watch?v=-rQC3R4Mc90#t=44[/youtube]
The Bathurst 12 Hour Race is as the name suggests, a 12 Hour Race at the Bathurst-based circuit! The race was first held in 1991 for Series Production cars, it was disbanded early on and revived in 2007. The race continues the tradition of the long-running Bathurst 1000 touring car race, which began in the early 1960s as a race for production cars with minimal modifications.
This year's race was eventually won by a Nissan GT-R Nismo GT3 driver by Katsumasa Chiyo, Wolfgang Reip and Florian Strauss. It let an Audi R8 LMS Ultra and an Aston Martin Vantage GT3. A Bentley Continental GT3 narrowly missed out on a podium position.
Class I was won by a MARC Focus GTC, Class B by a Porsche 997 GT3 Cup S, Class C by a Lotus Exige Cup R and Class D by a BMW 1M.