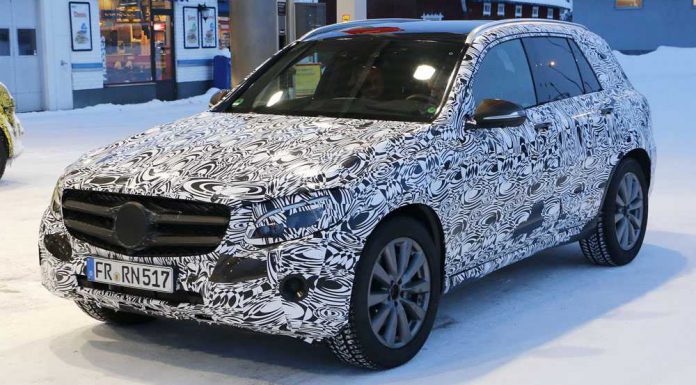 Buried in the press release details Daimler's sales and financial results for the 2014 calendar year, the firm has confirmed that almost the entire Mercedes-Benz range of SUV models will be updated during 2015.
While the German automaker hasn't revealed exactly what SUV models are set for updates this year, we do have a fairly good idea of what is on the cards. For starters, work is progressing on the replacement to the Mercedes-Benz GLK with the newly named GLC. Additionally, Mercedes-Benz is in the midst of developing the updated M-Class (now known as the GLE) as well a new version of the GL-Class now dubbed the GLS.
Of those cars, the Mercedes-Benz GLC is shaping up to be the most heavily overhauled. Compared to the existing GLK, the GLC will feature a longer wheelbase as well as a wider track. As a result, the entire body of the GLC will be slightly larger than the outgoing GLK to further distinguish it from the Mercedes-Benz GLA.
Due to the longer wheelbase, the Mercedes-Benz GLC will feature more interior space than the current GLK and should be similar in size to the BMW X3 and Audi Q5. Underpinning the GLC will be a similar mechanical package to the C-Class and the SUV will consequently be made available in right-hand drive for markets like the UK, Australia and Japan.