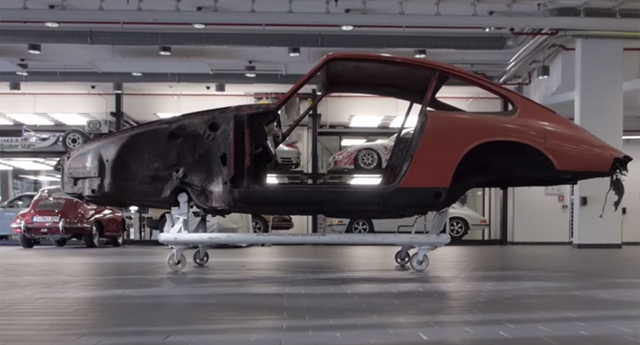 Porsche has embarked on a restoration of the oldest surviving Porsche 911 in its possession. This 911 was actually just the 57th example ever produced by the German firm and consequently holds a very special place in the history of not only the 911 but also the entire Porsche brand.
[youtube]https://www.youtube.com/watch?v=HgtunezHulc[/youtube]
Before the restoration commenced, the car was simply an orange shell with no powertrain let alone an interior. The ultimate goal of the project is for the car to once again hit the roads and ultimately go into a very exclusive collection.