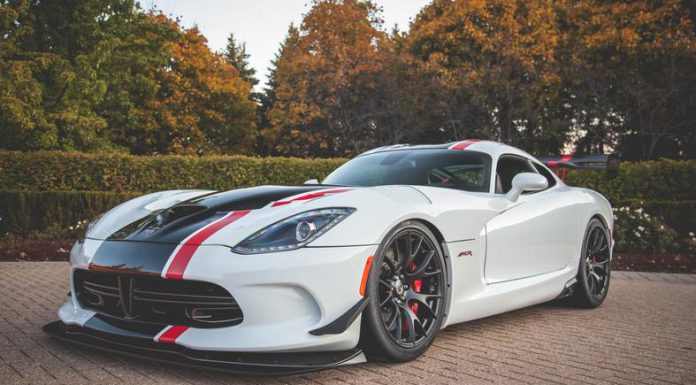 At SEMA 2014, the covers were taken off the new Dodge Viper ACR Concept. Now reports have emerged that the car has been given the green light for production and that the American marque will begin producing the car in July this year as a 2016 model.
It remains unclear just how many elements of the Viper ACR Concept will carry through to production but Allpar reports that the beefed up carbon ceramic brakes are a certainty to make it to the road-car. Those brakes measure 15.4 inch at the front and are complete with six-piston Brembo calipers
Additionally, the towering rear wing of the concept will be retained. Other elements likely to be included in the new Dodge Viper ACR will be the extended front splitter and canards. The Viper ACR Concept was also adorned with matte black 19-inch alloy wheels and it seems probable they too will reach the production line to add extra flair to the car.
The previous-generation Dodge Viper ACR surprisingly didn't receive any engine modifications so it is unlikely the new car will either.
[Via Allpar]