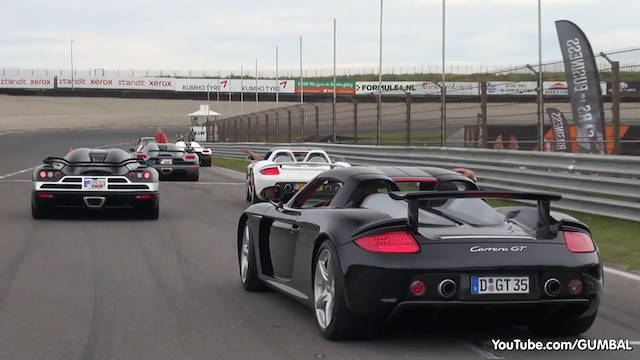 The video below is something rather special! The cars alone are stunning but one of the two, Porsche Carrera GTs almost stole the show. Not something that is easy to do in a crowd with countless Koenigseggs and even a Ferrari F40. This particular Carrera GT has a straight through exhaust system meaning it sounds even better the V10 supercar usually does.
[youtube]http://youtu.be/T-8YDA-jcqI[/youtube]
Launched in 2005, it produced 612 hp from its 5.7-litre race-derived V10, mounted in the middle a that lightweight tub, and revved to 8400 rpm. The engine is dominating as the V10 howls and yawns as the revs build.
Fan of the Carrera GT? Be sure to check out our roadtest!