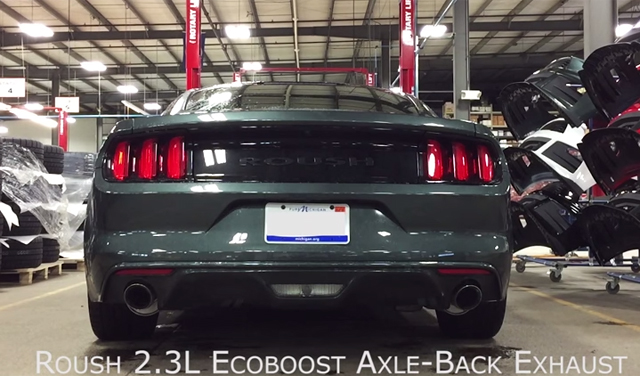 Available with three different engines, a 2.3-litre EcoBoost four-cylinder, a 3.5-litre V6 and a 5.0-litre V8, the 2015 Ford Mustang certainly offers a lot of variety and options for prospective customers. While each of the engines have been well received, some have criticised the exhaust note developed by the 2.3-litre four-cylinder.
[youtube]https://www.youtube.com/watch?v=3VBh_ff_-LQ[/youtube]
For those looking for more sound, Roush has the answer with its axle-back exhaust. Not only does it amplify the sound of the turbocharged engine, but it also adds some nice crackles and pops the standard car simply cannot match.