Larte Design has just unveiled new pictures of its latest tuning package for the Mercedes-Benz GL in what is known as the Black Crystal. As we've come to expect from Larte Design, its latest GL bodykit is almost humorously outlandish and adds an exceptionally unique look and feel to the luxury German offroader.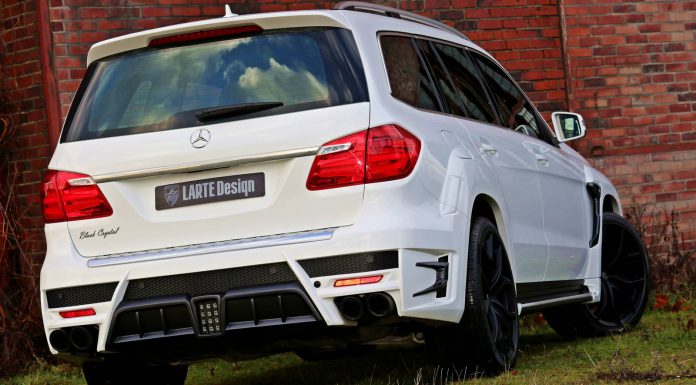 It incorporates a completely revised front fascia with an interesting front bumper and front grille design. The new front bumper also incorporates LED daytime running lights. Elsewhere, the Black Crystal is rolling on massive 22×11 inch alloy wheels finished in black.
The car also features flared arches, a new rear bumper with quad exhaust pipes and a Formula 1 inspired light at the very base of the bumper. As an option, Larte Design also offers Swarovski crystals for the Mercedes-Benz GL and they can be shaped like skulls.