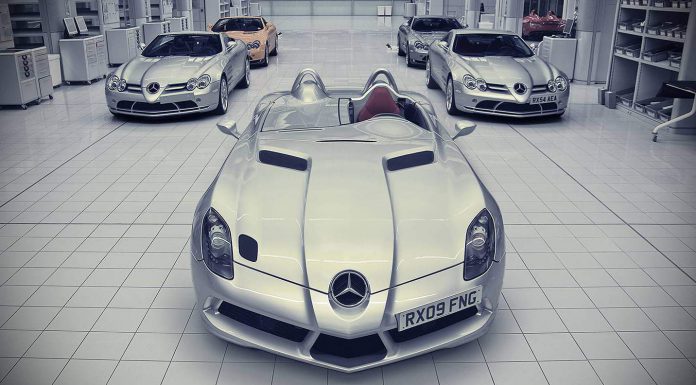 Our latest photography feature gallery comes courtesy of Tad Orlowski Photography who loves taking shots of some of the world's very best cars. Despite the quality of his shots, Orlowski is actually a designer by trade rather than a professional photographer.
Nevertheless, he has managed to snap some truly exceptionally pieces of automotive art with the feature image of four Mercedes-Benz SLR McLarens and a Mercedes-Benz SLR Stirling Moss certainly one of the most impressive. After all, just 75 examples of the SLR Stirling Moss were produced so having the opportunity to photograph it is something every budding automotive photographer would cherish.
Beyond this image, another cool one is an exceptionally clean and unfussy shot of a silver Jaguar XJ220 in a garage. Others of our personal favourites include those of a bright orange Local Motors Rally Fighter in the desert as well as some Bugatti Veyron shots from inside the supercar's production facility.