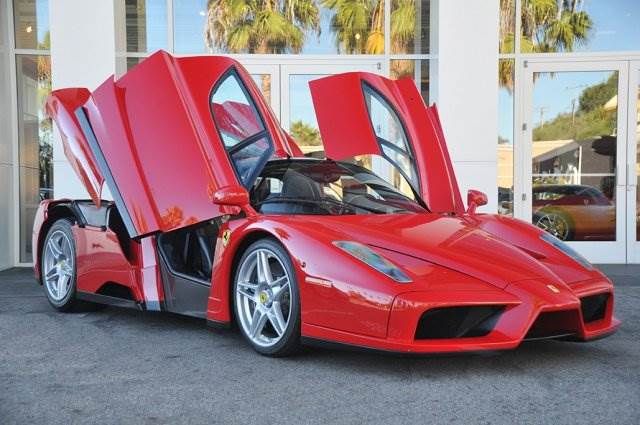 Ferrari Maserai of Newport Beach currently has a Rosso Corsa 2003 Ferrari Enzo up for sale. Despite no pricing details being made public, the car will inevitably change hands for millions if it does indeed sell in the near future.
This particular Ferrari Enzo has 5058 miles on the clock and while that is more than some Enzos to have sold in recent times, it is almost nothing for a car that is 12 years old. Beyond the red paint, the car features silver wheels, black brake calipers and red Ferrari centre caps. Inside, it features black leather and a selection of carbon fibre pieces.
As a reminder, the Ferrari Enzo makes use of an unadulterated 6.0-litre naturally-aspirated V12 engine delivering 650 hp and helping it reach 100 km/h in a mere 3.4 seconds!
In the market for an Enzo? Well this one could be for you!