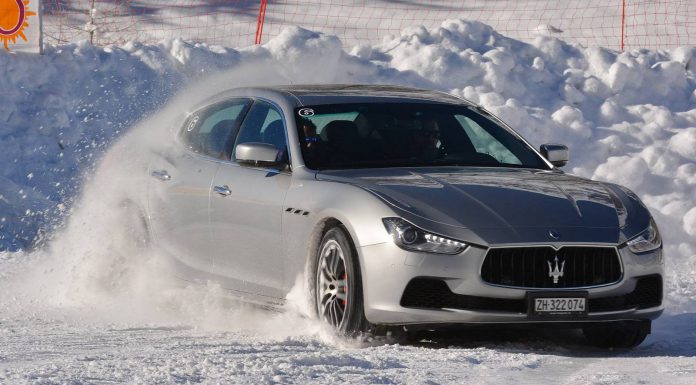 Maserati is currently in the midst of hosting their annual 'Winter Tour', which will see Maserati owners and dedicated fans of the automaker travel to some of Europe's premiere ski resorts in the new all-wheel drive Quattroporte S Q4 and Ghibli S Q4 sedans.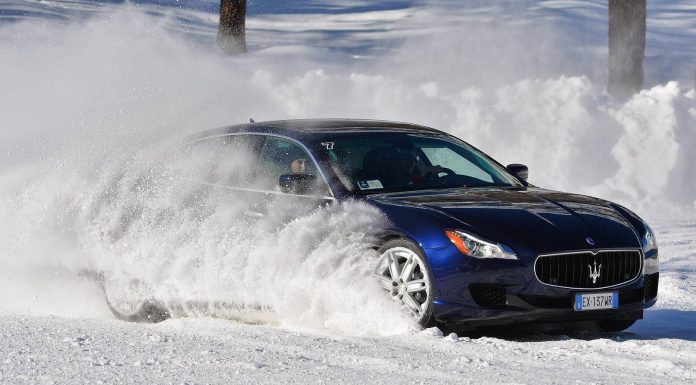 The Winter Tour began in December and will last through to March as the convoy of Quattroportes and Ghiblis make their way to different ski resorts in six European countries. Most recently, the tour stopped off in Livigno, Italy, where participants learned how to drift the luxurious Italian four-doors on ice at the Ghiacciodromo Ice Driving School.
The main purpose of the Winter Tour is to give potential or existing Maserati buyers a preview of the automaker's new models, which utilize the S Q4 all-wheel drive system. The "Q4" system, Italian for "four-by-four", only sends power to the front wheels when it detects slippage at the rear-wheels. This helps drivers balance the car when in the middle of a drift or slide, giving them more control in slippery winter driving conditions.
Attendees at the Livigno leg of the tour were taught by a team of professional instructors how to control the Q4-equipped Maseratis. This not only gives drivers inavluable winter driving experience which they can apply in the real world, but demonstrates to them the obvious advantage all-wheel drive Maseratis have on ice or snow over rear-wheel drive models.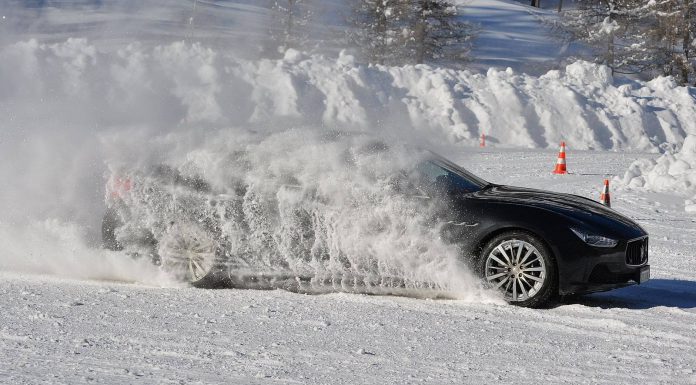 More Maserati drivers will be able to experience the advantages the Q4 all-wheel drive system offers in winter conditions as the tour continues over the next few weeks. Driving schools are still scheduled to be held in France, Spain and Switzerland.