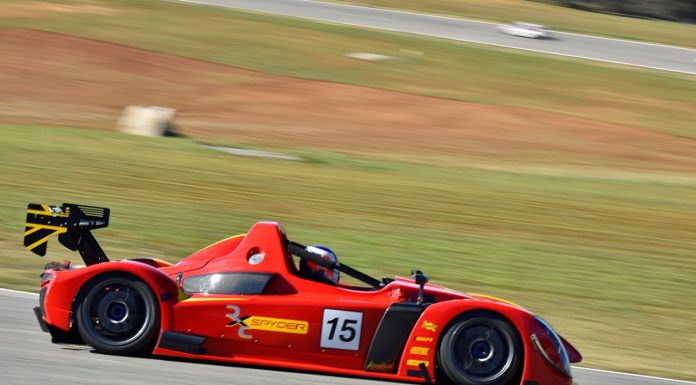 A clip of the brand new Radical RXC Spyder hitting the Ascari circuit has just been released as development and testing of the extreme street-legal track car continues.
[youtube]https://www.youtube.com/watch?v=7VwzfmReUHw#t=74[/youtube]
Beneath the skin, the Radical RXC Spyder uses a 3.0-litre V8 engine delivering a total of 440 hp at 10,500 rpm as well as 280 lb-ft of torque at 7500 rpm. That potent engine is then mated to a seven-speed paddle-shift transmission and while performance times haven't been released, that power combined with the 860 kg kerb weight means the RXC Spyder is brutally quick off the line. As the following video shows, it is also almost incomprehensibly fast around a racetrack like Ascari!