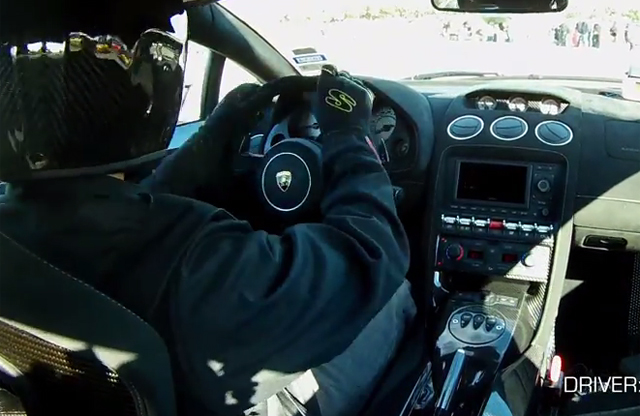 A twin-turbocharged Lamborghini Gallardo from Underground Racing has just set a new world record in a ½ mile sprint after reaching an incredible 376 km/h (233.88 mph) at the Houston Texas ½ Mile event.
[youtube]https://www.youtube.com/watch?v=oHGrjMnXzZQ#t=147[/youtube]
Prior to the record breaking run, the fastest time to beat was a 360 km/h (224 mph) trap speed set by another Underground Racing Lamborghini Gallardo LP570-4. No horsepower or torque specifications have been revealed for this Gallardo, but it is fitted with the e-gear transmission and absolutely demolished its run down the half mile with it taking about 12-13 seconds.