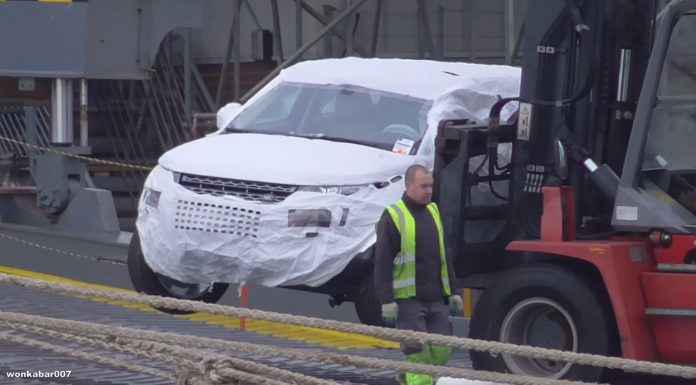 A number of the vehicles from the recently salvaged car ship, Hoegh Osaka, have emerged from the ship after it was deliberately run aground near the start of January.
[youtube]https://www.youtube.com/watch?v=ERF8JA44DNg#t=166[/youtube]
For 19 days, the ship was resting at a 52 degree angle and all told, it was believed to be carrying 1200 Jaguar and Land Rover models valued at tens of millions of euros as well as 65 brand new Minis and 105 JCB heavy plant and agricultural vehicles.
As the following couple of videos show, many of the vehicles left stranded were able to drive out under their own power once the cargo ship was return to port. Others however, had to be towed and carried by forklifts out presumably after suffering mechanical damage. Additionally, a selection of the cars clearly feature major bodywork damage.
[youtube]https://www.youtube.com/watch?v=JoHwrgiPrT4[/youtube]
As a reminder, the 52,000-tonne car transporter ship, which was only at one-third capacity, was deliberately run aground on a sandbank between Europe's largest refinery at Fawley and the sailing mecca of the Isle of Wight after developing a 52-degree list, as pictured below, as it left the UK's largest vehicle handling port of Southampton through which 750,000 vehicles a year are exported.