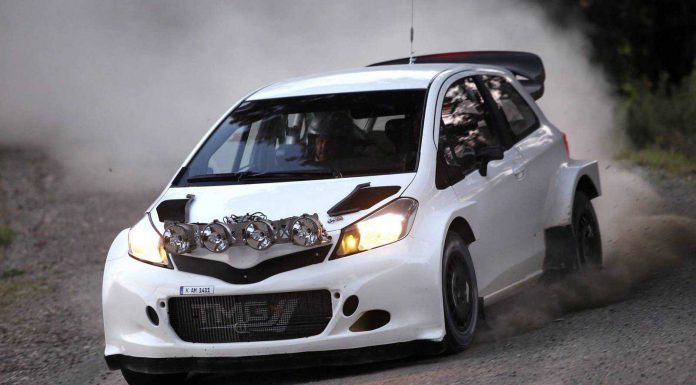 Toyota has confirmed its return to FIA World Rally Championship in 2017 with a Toyota Yaris prepared in Germany by Toyota Motorsport. Toyota left the sport in 1999 after winning four drivers' and three manufacturers' world titles. They were banned in 1995 for using an illegal turbo restrictor. Currently, WRC has three manufacturer teams namely Citroen, Hyundai and VW.
The new Toyota Yaris WRC will use a steel body shell and will be powered by a 1.6-litre turbocharged engine producing 300 hp and 420 Nm of torque. Its rev band will stretch up to 8500 rpm and the stock transmission has been replaced with a quicker six speed sequential. They will run 15-inch wheels on gravel and 18-inch wheels on tarmac wrapped with Michelin tyres in both cases.
The Toyota Yaris which is known as the Vitz in other markets, is sold in 64 countries worldwide. Toyota Motorsport has already began testing the car on tarmac and gravel and they have also revealed their team livery as shown in the photo gallery. Frenchman Eric Camilli together with Stephane Sarrazin and Sebastian Lindholm will be active throughout the testing and development programme.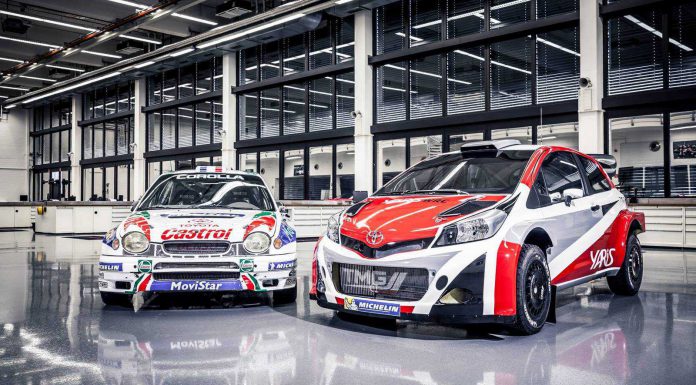 Toyota Motorsport president Yoshiaki Kinoshita said, "To run two works motorsport programmes simultaneously is of course a challenge but we believe we have the expertise and determination to succeed."