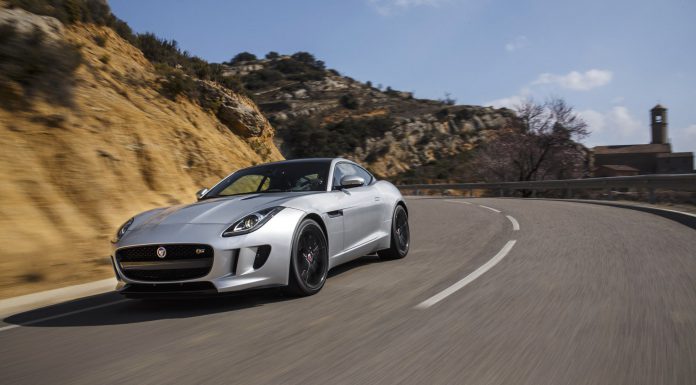 Jaguar is reportedly working on multiple new variants of the F-Type that will be faster and more powerful than the AWD F-Type Coupe R.
Speaking to Autoguide, Andy Goss, Group Sales Operations Director for Jaguar Land Rover, confirmed that Jaguar is in fact working on new, faster versions of the F-Type. "We've taken the F-Type so far but we'll take it a lot further," Goss said. "We'll dial in more performance without a shadow of a doubt."
Gross went on to suggest that Jaguar plans to make the F-Type a range of products, not just one car. By 2020, Gross says that he wants Jaguar to be "the performance brand of choice." He was careful to caution, however, that Jaguar is not simply "aping Porsche," because "[Jaguar] were in this market before [Porsche] was in this market."
Unfortunately, Gross did not elaborate further as to what we can expect from the F-Type in the next few years. Currently, the fastest F-Type you can buy is the F-Type R AWD. That version of the car will hit 96 km/h in 3.9 seconds on the way to a top speed of 300 km/h.
We can't wait to see what kind of performance Jaguar has in mind.
[Via Autoguide]