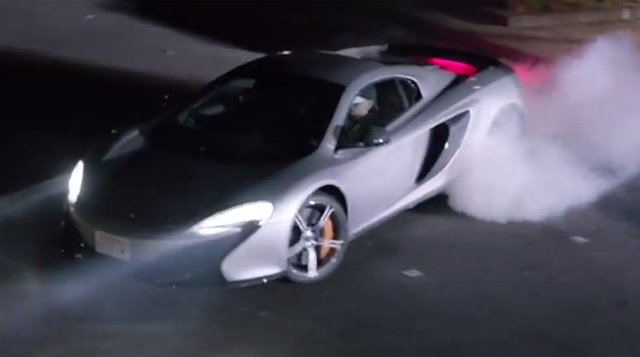 Following the release of the McLaren MP4-30 Formula One car, the British marque has released a special new video dubbed 'Back to the Racetrack'.
[youtube]https://www.youtube.com/watch?v=obRgDko-IpI[/youtube]
The clip features McLaren-Honda Formula One drivers Jenson Button and the newly signed Fernando Alonso in a Back to the Future themed video ahead of the Australian Grand Prix on March 15th. Additionally, the video features a silver McLaren 650S Spider and same very cheesy acting from Button and Alonso. With that being said, it is definitely worth a watch!
As for the McLaren MP4-30 itself, it is quite conservative from a design perspective. The McLaren features a long and wide nose, unlike the rival Williams' car which features a thinner nose tip. The car also features an intricate front wing design and a split roll-hoop inlet.
Much more important than the car's design however is the fact that the McLaren MP4-30 marks the return of Honda as a Formula One engine supplier. Final details about the Honda-sourced turbocharged V6 engine and hybrid powertrain haven't been revealed just yet but the British teams hope it will make up for a disappointing few seasons of using Mercedes engines.