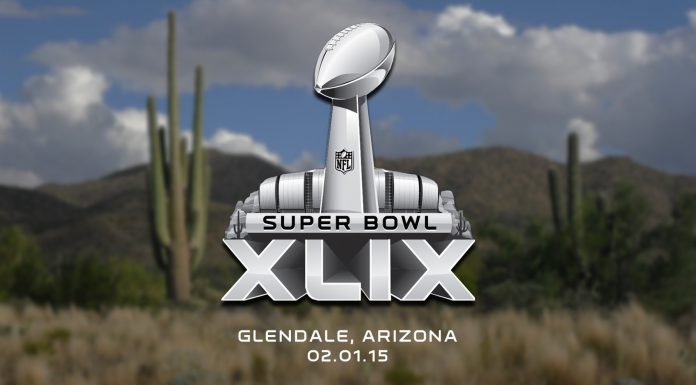 Super Bowl advertisements are a big money game. Super Bowl XLIX will see the New England Patriots take on the Seattle Seahawks at the University of Phoenix Stadium in Glendale, Arizona. The cost of a single 30 second advert runs to a staggering $4.5 million during this year's game. The value of the advertising slot therefore attracts only the finest adverts!
The game will be screened by NBC this year with Al Michaels, Cris Collinsworth and Michele Tafoya reporting from the sidelines. The $500,000 advertising hike has pushed the automotive adverts out this year, they have been replaced by first time advertisers including Skittles, Carnival Cruise Lines, Loctite, Mophie and Wix.com.
Automotive industry advertisers include BMW, Fiat Chrysler, Kia, Lexus, Mercedes-Benz, Nissan and Toyota. Notable absences include most of the American Car industry, seemingly priced out of their home market. Those that aren't advertising at Super Bowl XLIX but have advertised in the past include Jaguar, Ford, Lincoln, Hyundai, Honda, Acura, General Motors and Volkswagen.
Automotive Super Bowl Commercials
BMW
[youtube]http://youtu.be/U1jwWwJ-Mxc[/youtube]
BMW's contribution to the Super Bowl fanfare is a simple advert promoting the BMW i3. The advert resurrects an internet-famous clip featuring former Today Show hosts Bryant Gumbel and Katie Couric. KBS created the advert which is scheduled for a 60-second spot during the first quarter of the game.
Fiat Chrysler
[youtube]http://youtu.be/H7yZdOl_e_c[/youtube]
Fiat Chrysler are the only US brand advertising at the Super Bowl this year. Making up for the rest of the industry though, they have three ads; one after the first half's two-minute warning, and two during the third quarter. There hasn't yet been an announcement on which brands will be featured, however, we are told that Ram Trucks will feature in one. Enjoy one of Fiat Chrysler's classic Super Bowl ads in the meantime!
Kia
[youtube]http://youtu.be/rSqqCI0LNHs[/youtube]
Kia have taken the "James Bond" out of Pierce Brosnan for their contribution this year. Their advert for the Kia Sorento SUV sees the movie star travelling along a snowy mountain road with a Hollywood exec reining in Brosnan's creative flair. Kia has a 60-second spot which marks its sixth Super Bowl appearance in a row.
Lexus
[youtube]http://youtu.be/2QTnXnaUVSM[/youtube]
Lexus are pushing the Lexus NX at Super Bowl XLIX. Titled 'Make Some Noise', the advertisement has been filmed inside a warehouse and showcases both the Lexus NX 200t turbo and the Lexus NX 300h hybrid. It lasts just 30 seconds and has been created by Walton Isaacson. It is Lexus' second Super Bowl advert!
Mercedes-Benz
[youtube]http://youtu.be/LQvdIGeUUvo[/youtube]
For us, Mercedes-Benz are the pick of this year's automotive entries. The Mercedes-AMG GT S is the focus of Mercedes-Benz 60 second slot. Academy Award winner Robert Stromberg directs an advert based on Aesop's Fable, the Tortoise and the Hare. Of course, the tortoise wins the race by jumping into the Mercedes-AMG GT S, commenting: "Slow and steady my…".
Nissan
[youtube]http://youtu.be/_znNS9zLb6c[/youtube]
Nissan returns to the Super Bowl for 2015 with YouTube sensation Roman Atwood in tow. It is the first Super Bowl advert since 1997. Originally planned as a 60-second spot, Nissan extended their advert to 90-seconds over the past few days and have released a single teaser. We are told that the story will depict the struggle of work-life balance facing many American families with two surprise products to make cameo appearances. Will we see the GT-R LM Nismo LMP1 racer?
Toyota
[youtube]http://youtu.be/PjUfygo5mzw[/youtube]
[youtube]http://youtu.be/PZ-Yiuc9sOQ[/youtube]
Toyota have two adverts set to air during the game. The first stars Team Toyota athlete Amy Purdy, a U.S. Paralympic Team snowboarder. The second celebrates "great, bold dads" to promote the new Toyota Camry. The adverts were created by Saatchi and Saatchi.
Super Bowl XLIX Adverts
It isn't just about the automotive industry though. We've already mentioned some of the title 2015 advertisers. Alongside the adverts, there are a number of film trailers due to show too. Paramount have Hot Tub Time Machine 2 and Terminator Genisys. Universal have Jurassic World, Minions, Furious 7 and the debut trailer for Ted 2. Fox have The Fantastic Four.
As well as the adverts, US viewers will be treated to performances by Katy Perry and Lenny Kravitz during half time. Of course, the only way to guarantee you see everything (because of TV rights and other issues) is to watch the game on US television. Another way to catch the adverts is to follow NBC on Tumblr as they post the Super Bowl commercials in real-time.
We have compiled a list below of some of the best Super Bowl XLIX Adverts we've seen already this year!
Anheuser-Busch InBev
[youtube]http://youtu.be/g9A1NowrnGI[/youtube]
Traditionally the heaviest Super Bowl advertiser, Anheuser-Busch InBev has 7 advertising slots for this year's game. Bud-Life will receive a 90-second Pac-Man inspired advert. Budweiser will get two 60-second adverts. Both Energy BBDO and Anomaly have created the adverts.
Coca-Cola
[youtube]http://youtu.be/gsEXn5Hft4A[/youtube]
Coca-Cola have a 60-second slot. The Super Bowl XLIX advert will cover negative social media messages. We have a few teasers, but the full advert won't be unveiled until match day!
McDonalds
[youtube]http://youtu.be/iq2Sm2XGv_s[/youtube]
Legendary fast food chain McDonalds will show its first Super Bowl commercial in eight years. The advert will be in combination with a promotion offered to US McDonalds customers whereby selected individuals will receive their orders for free.