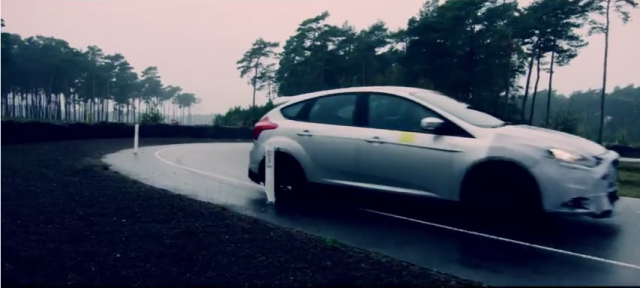 Ahead of the brand new Ford Focus RS debuting on February 3, the American marque has confirmed that the car's unveiling will be streamed live from a special unveiling event in Cologne, Germany.
Cologne has an important history with Ford as it was the city where the RS badge was originally introduced some 48 years ago. The event will be hosted by the likes of executive vice president and president of Ford for Europe, Middle East and Africa, Jim Farley as well as Ford group vice president of global product development, Raj Nair.
Beneath the skin, the 2016 Ford Focus RS is expected to feature a version of Ford's 2.3-liter EcoBoost four-cylinder engine. Output is rumoured to be in the range of 325-350 hp with torque figures yet to be released.
Ford has not confirmed anything as of yet, but it is expected that the new RS will feature a six-speed manual transmission as the only available transmission option. Power will likely be put to the ground via an all-wheel drive system as opposed to the front-wheel drive system seen in the standard Focus. With that being said, an advanced front-wheel drive system like the previous-generation Focus RS could be adopted.