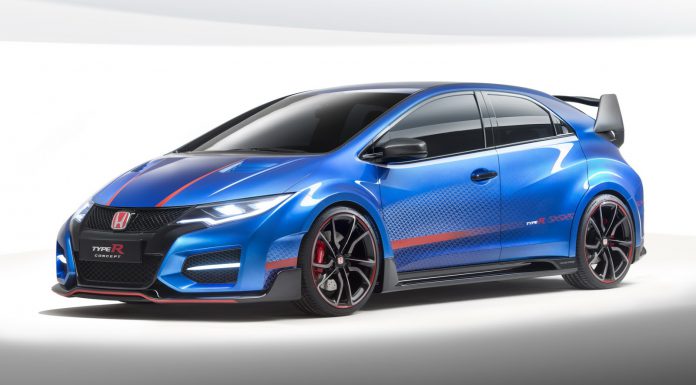 The production-spec 2015 Honda Civic Type R is set to debut at the Geneva Motor Show 2015 and to increase excitement for the new car, the Japanese mark has released the first teaser video of the new Civic Type R.
[youtube]https://www.youtube.com/watch?v=LJla-AlnlqY[/youtube]
While final details about the production-spec Honda Civic Type R remain unclear, it seems apparent from this teaser that it will receive the same ultra-aggressive headlights of the concept as well as the unique taillight/rear wing design. The video also provides a glimpse of the performance model's +R button as well as the rev counter revving to at least 7000 rpm which is believed to be the redline.
Honda is still refusing to release official performance details for the new turbocharged 2.0-litre i-VTEC petrol engine powering the next-gen Civic Type R other than confirming it will delivering over 276 hp. Torque will reportedly sit around the 300 lb-ft mark with power conceivably reach the 320 hp mark.
In typically Honda fashion, peak end power will be provided by the i-VTEC system with the turbocharger providing extra power lower in the rev-range. Thankfully, Honda has decided to fit the new Civic Type R with a traditional six-speed manual transmission and the car will inevitably reach 100 km/h in the mid-5 second range.
The new +R button will provide improved engine responsiveness, modify the torque mapping, improve the responsiveness of the steering while also stiffening the suspension.