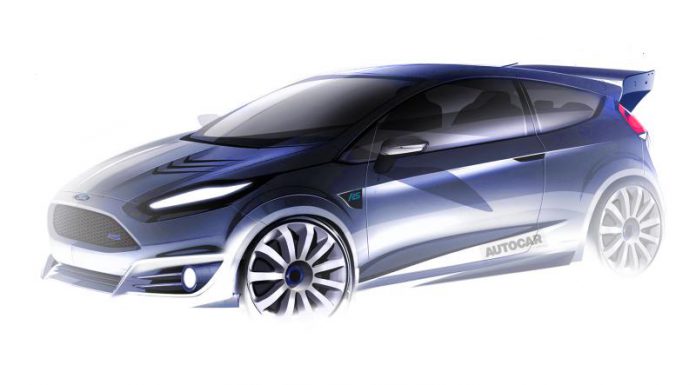 In just a few days' time, the new Ford Focus RS will be revealed to the world but according to new reports, it won't be the only souped-up hatchback from the Ford Performance division. As a matter of fact, it has emerged that a potent Ford Fiesta RS could also be on the cards.
As it stands, the Fiesta range is topped out by the 197 hp Fiesta ST. It is suggested that a more extreme Ford Fiesta ST could become one of the 12 new models promised by Ford Performance by 2020 alongside the Focus RS, GT and variants of both the F-150 Raptor and Ford Mustang.
While speaking with Autocar, Ford Performance manager Tyrone Johnson confirmed that a new performance-oriented Fiesta is being developed but refused to confirm if it will simply be a refreshed version of the existing Fiesta ST or instead, a newly badged Ford Fiesta RS derivative.
When Johnson was asked about a Fiesta RS being created, he said "If there's a business case and if it's technically feasible." If those elements are met, Johnson said that "theoretically, yes" such a car could be created.
[Via Autocar]