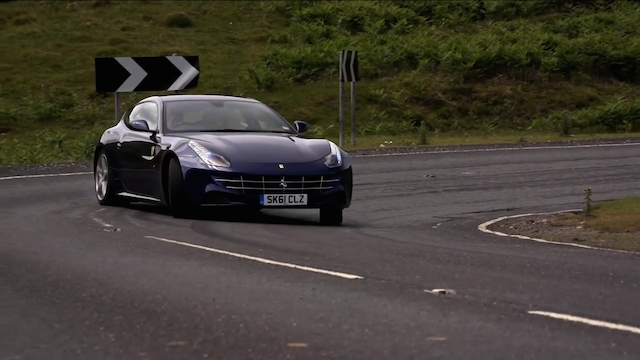 All round nice guy and pertolhead hero Chris Harris has had previous love affairs with stallions from the stables of Maranello, there was the 599 GTB, Testarossa and now this, the Ferrari FF! Being particularly frank he omitted that a £45,000 deposit and £1,400 allowed this stunning blue car to sit upon his drive. As you would imagine the video is stunning.
[youtube]http://youtu.be/hWB6vTboO5I[/youtube]
The car is powered from an atmospheric V12 the sits in front of the driver and turns all-four-wheels. The FF has a top speed of 335 km/h and it accelerates from zero to 100 km/h in just 3.7 seconds. Ferrari states that the FF is the world's fastest four-seat automobile, an impressive accolade indeed.