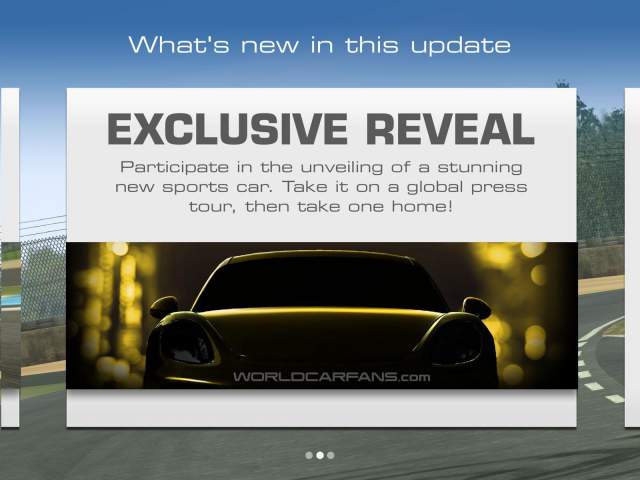 A teaser image of what is believed to be the upcoming Porsche Cayman GT4 sports car has been revealed through an image for an update to popular smartphone racing game Real Racing 3.
Details remain very scarce at the moment but the developers of Real Racing 3 have confirmed that players will be able to "participate in the unveiling of a stunning new sports car". Consequently, it seems apparent that the new Porsche Cayman GT4 will be made available in Real Racing 3 as soon as the car is unveiled to the world.
While Porsche has confirmed the existence of the upcoming range-topping Cayman GT4, very few details about the sports car are actually known. With that being said, reports suggest that it will utilise the company's 3.8-litre twin-turbocharged boxer six engine and should consequently deliver 450 hp putting it well above the 340 hp provided by the current Porsche Cayman GTS.
From a visual standpoint, the Porsche Cayman GT4 will feature a plethora of aerodynamic changes compared to existing Cayman variants. Consequently, it will include larger air intakes at the front as well as an extended splitter and revised mesh grille design. Additionally, new wheels will be fitted alongside beefed up brakes and a prominent rear wing.
[Via World Car Fans]