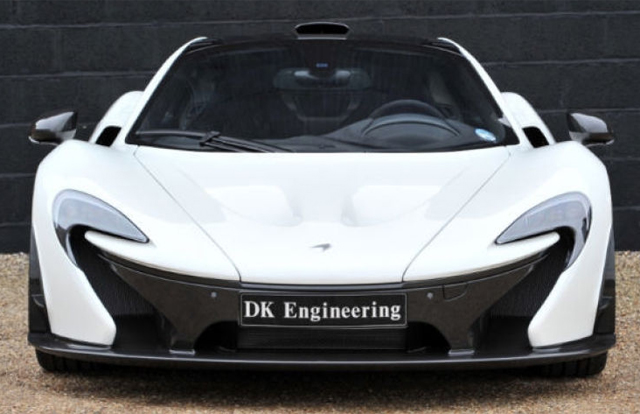 A white McLaren P1 has been listed up for sale in the United Kingdom wearing a premium of almost 400,000 pounds.
As a reminder, starting prices of the McLaren P1 hybrid hypercar sat at 866,000 pounds but the rarity of the brand new performance car has resulted in the high premium. While this McLaren P1 is technically a used model, it only has 21 miles on the clock meaning it is essentially brand new. It is for sale courtesy of DK Engineering in Hertfordshire.
While discussing the car, DK Engineering's James Cottingham said, "When you have a limited supply and a really good car, you will often see a premium. Just like with the Enzo and Zonda, the P1 is a truly rare car with less than 400 being built. I believe this is the first P1 to be sold in the UK and it only has delivery miles."
As a reminder, the P1 features the 3.8 litre V8 M838TQ engine (upgraded from the M838T of the 12C production road car). Whilst on paper it looks to share similarities with the 12C's powerplant, that is far from the full picture. The McLaren P1 features a completely re-engineered twin-turbo variant of the V8 powerplant. All told, it delivers 727 hp and when combined with the electric motor, that rises to 903 hp.