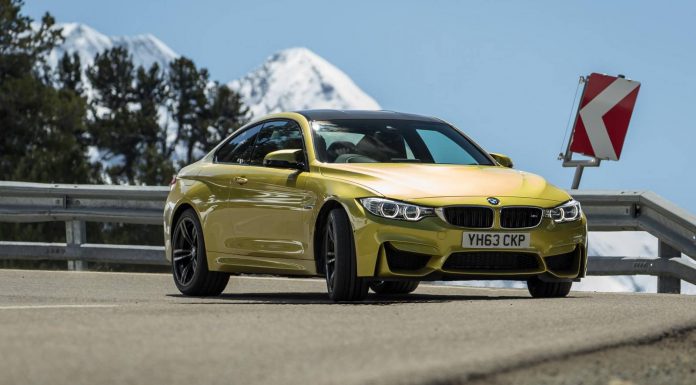 A valet in the U.S. has been fired after posting a video of him 'reviewing' a customer's brand new BMW M3 on YouTube.
News of the footage originally surfaced after a viewer saw it on YouTube. The manager of the hotel was then alerted to the video resulting in the swift firing of the valet.
[youtube]https://www.youtube.com/watch?v=vY7wx5Lodeo#t=375[/youtube]
During the clip, the valet can be seen talking his way through some of the technical specifications of the German sports car despite wrongfully guessing that it makes use of a twin-turbocharged V6 engine. He also does some aggressive acceleration runs in the extremely tight car park as if it was a racetrack.
As a reminder, both the new M3 sedan and M4 coupe are fitted with a twin-turbocharged six-cylinder engine revving to 7,600 rpm and producing an impressive 431 hp between 5,390 rpm and 7,000 rpm and 406 lb-ft of torque from a low 1,800 rpm to 5,390rpm. That torque figure is available across a broad rev range and is an improvement over the outgoing BMW E92 M3 of 40 per cent.
As a result of brand new powerplant, both the 2014 BMW M3 and 2014 BMW M4 will sprint to 100 km/h from a standstill in just 4.1 seconds when equipped with the optional seven-speed M double clutch transmission. Top speed is limited to 250 km/h but this can be increased to 280 km/h with the optional M driver's package.