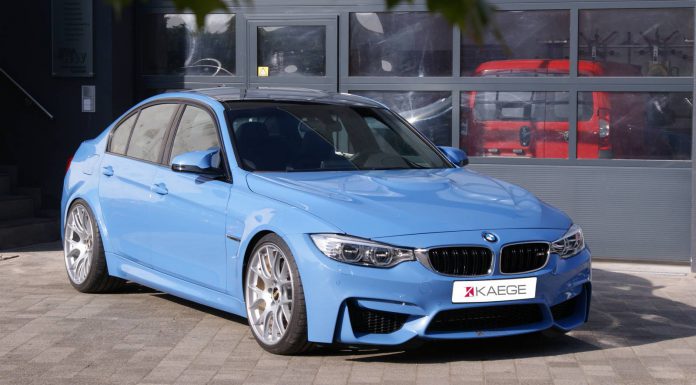 German tuner Kaege certainly isn't a household name but the firm has become one of the first to release a complete performance package for the F80-generation BMW M3.
Beneath the skin, Kaege have managed to up power from the car's potent twin-turbocharged 3.0-litre inline-six cylinder engine from the standard 425 hp to 517 hp and 516 lb-ft of torque. That additional power has been achieved thanks to the installation of a plug and play module. That module will set customers back 2799 euros and can also be installed to the F82 BMW M4.
From a suspension standpoint, Kaege have installed a set of lowering springs courtesy of KW which lower the ride height by 20 mm. Alongside these springs, new swivel bearings have been installed which are designed to increase grip at the front wheels while also promising improved steering response. For those customers looking for even more advanced handling traits, a selection of coilover suspension setups are also available.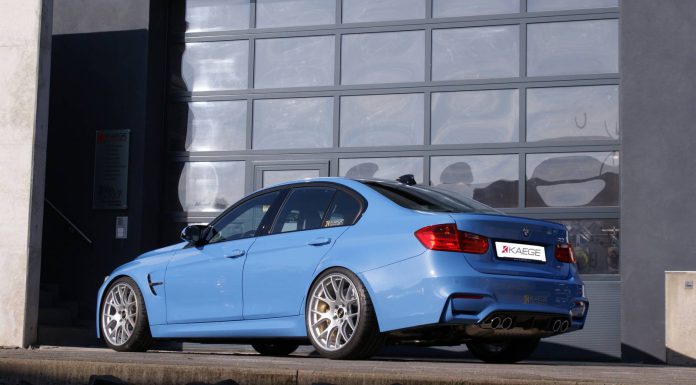 Completing the upgrades from Kaege for the new BMW M3 are BBS wheels complete with 20-inch Michelin Pilot Supersport tyres which will set buyers back 2949 euros.