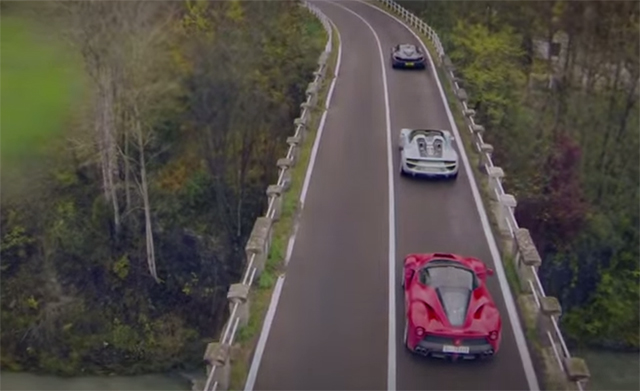 The full video of Top Gear Magazine's comparison test between the Ferrari LaFerrari, Porsche 918 Spyder and McLaren P1 has just been released. While the clip itself isn't actually a review (that was reserved for the magazine), it does include some incredible visuals of the three market redefining hybrid hypercars and is certainly worth a watch!
[youtube]https://www.youtube.com/watch?v=_S-Ec5K2S5A#t=72[/youtube]
On paper, here is how the three compare: The McLaren P1 produces a combined 903 hp from its 3.8-litre twin-turbocharged V8 engine paired with an electric motor. The Porsche 918 Spyder uses a naturally aspirated 4.6-litre V8 delivering 608 hp and mated to two electric motors lifting power to 875 hp. The LaFerrari is the most powerful with its V12 engine and HY-KERS like hybrid system pumping out 950 hp!
If you could have just one, the McLaren P1, Porsche 918 Spyder or Ferrari LaFerrari, which would it be?