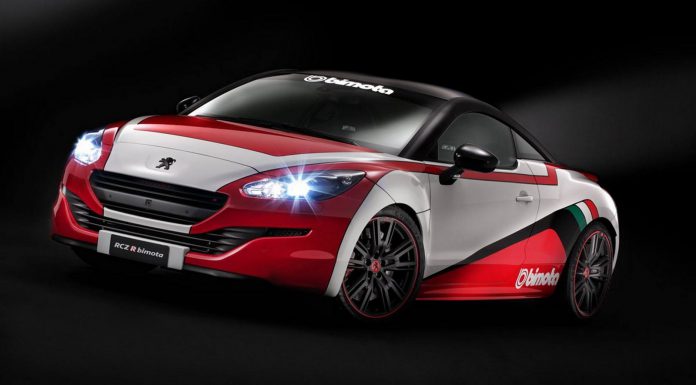 A new range-topping variant of the Peugeot RCZ R has just been unveiled at Italy's Motor Bike Expo and officially dubbed the Peugeot RCZ R Bimota Special Edition. As the name suggests, the French sports car has been developed in collaboration with bike maker Bimota.
From a mechanical standpoint, the 1.6-litre turbocharged four-cylinder petrol engine has been upgraded from its typical 266 hp in RCZ R specification up to 300 hp. That additional power has been achieved thanks to the installation of a custom exhaust system as well as a revised bypass valve for the turbocharger.
Beyond the modifications to the sports car's engine, the brakes have also been beefed up with four-piston calipers now featuring at the front alongside 380 mm discs. To ensure the Peugeot RCZ R Bimota Special Edition handles as well as it can, the suspension has also been dropped by 10 mm.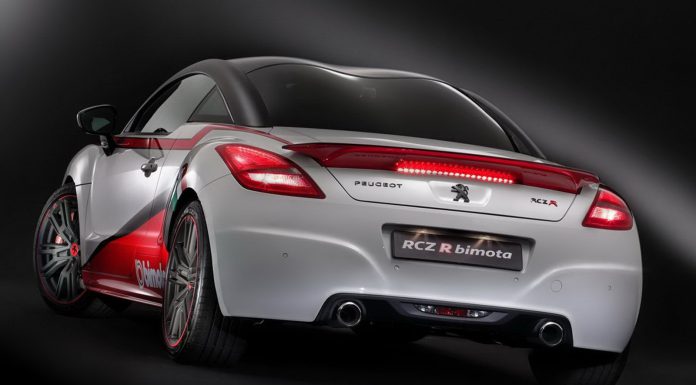 Visually, the Peugeot RCZ R Bimota Special Edition is adorned with a special paint job incorporating red, white, green and black alongside Bimota decals. The changes continue into the cabin which now features much more leather and alcantara alongside the installation of an infotainment system courtesy of Tom Tom. Finally, there is a GoPro mounted in the headliner as well as the front bumper.