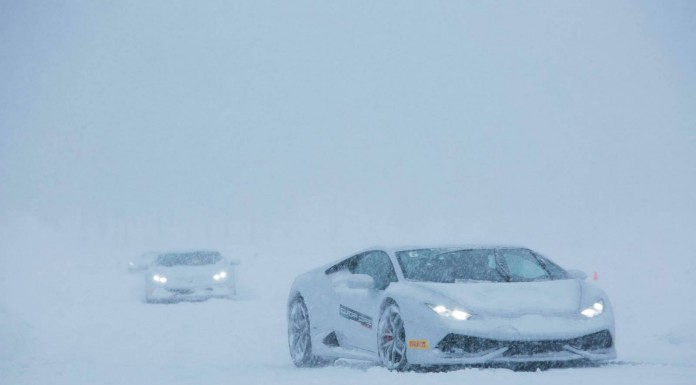 The Lamborghini Winter Accademia program recently headed to the blistery conditions of Nagano, Japan and the firm's two staple supercars, the Huracan and Aventador, took to the snow circuits in fury.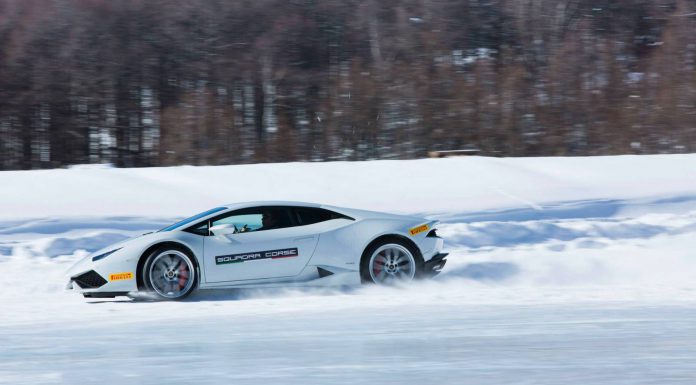 This was the very first Lamborghini Winter Accademia event for the year and it is in fact the first time the program has been held in Asia. In years gone by, the program has only taken place in Europe and North America but adding an Asian leg will expand the program's appeal to wealthy Asian Lamborghini owners.
Of course, both the Lamborghini Huracan and Lamborghini Aventador utilise the firm's standard issue all-wheel drive system. As a result, they're better suited to snow driving than many other mid-engined supercars.
Beyond the winter events for 2015, the Lamborghini Accademia program will head to numerous racetracks around the world include the Yas Marina circuit in Abu Dhabi, the Circuit of the Americas in Texas as well as Malaysia's Sepang Formula One circuit. Elsewhere, the Lamborghini Esperienza program has been detailed for 2015 with it heading to four continents with over 20 events planned across Europe, North America, Asia and Australia.