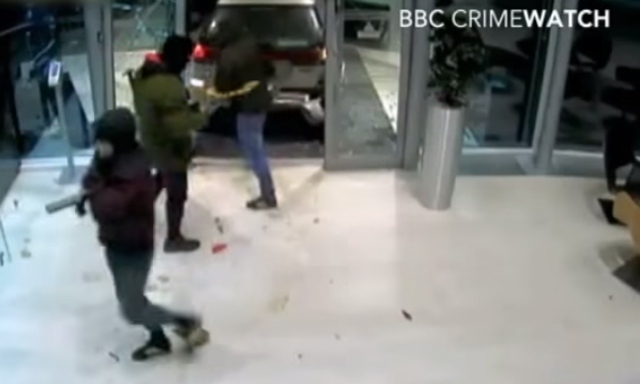 On December 5, over 60 priceless trophies were stolen from the Red Bull Racing headquarters in Milton Keynes. Now CCTV footage from the theft has been released with it showing the Subaru Legacy used in the theft smashing through the facilities glass doors.
[youtube]https://www.youtube.com/watch?v=rWLFAehlBk0[/youtube]
Additionally, the video shows the thieves scaling up the high trophy cabinet and choosing the trophies which interested them the most. The video even shows one of the six-man gang tossing aside the 1st place trophy from a Monaco Grand Prix. Unbeknownst to them, many of the trophies on display were actually replicas in place of the real things.
Almost two weeks after the theft, about 20 of the trophies were found in a lake in England but it seems apparent that the rest have yet to be found.
The Red Bull Racing Formula 1 Team is one of the most successful modern Formula 1 racing teams. Having won four consecutive constructors trophies between 2010 and 2013, the team will be keen to get the trophies back again.
Red Bull Racing finished second in this year's constructors championship with drivers Daniel Ricciardo and Sebastien Vettel. Vettel will be moving to rival manufacturer Ferrari next year with Daniil Kvyat taking his Red Bull seat. The facility in Milton Keynes services the team's Formula 1 cars. All design, testing and manufacturing of parts takes place within its walls.