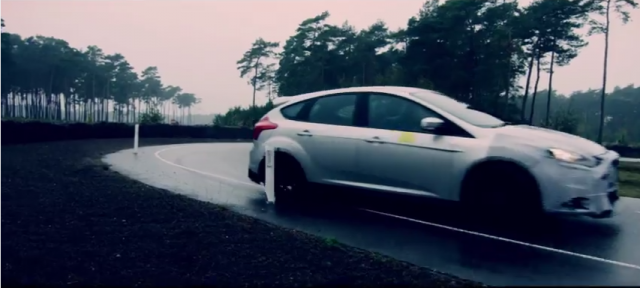 Ford Europe has released the first teaser video for the all-new Ford Focus RS.
Set to debut on February 3, 2015, the 2016 Focus RS is expected to feature a version of Ford's 2.3-liter EcoBoost four-cylinder engine. Output is rumored to be in the range of 325-350 hp. Torque figures have not been released as of this posting.
[youtube]https://www.youtube.com/watch?v=M-5HKThVcYw[/youtube]
The video clip features a camouflaged RS prototype testing on a number of different tracks around Europe.
Ford has not confirmed anything as of yet, but it is expected that the new RS will feature a six-speed manual transmission as the only available transmission option. Power will likely be put to the ground via an all-wheel drive system as opposed to the front-wheel drive system seen in the standard Focus.
According to Ford, the RS will be a "no-compromise driver's car that can deliver exceptional performance on the track when required while providing excellent every day driving." Ford will release all of the official details on the 2016 Focus RS early next month.