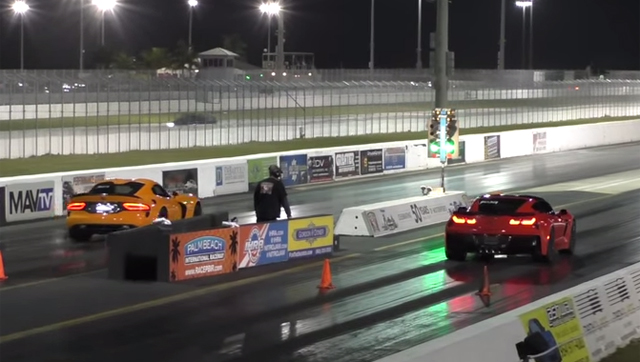 With cars like the Dodge Viper TA and Chevrolet Corvette Z06 on the market, it isn't at all surprising why high-performance American cars are getting more attention now than in recent years.
[youtube]https://www.youtube.com/watch?v=Vzh4J2C44SM[/youtube]
These two heavyweights of the American supercar scene recently faced off against each other at the drag strip and with almost identical horsepower and torque figures, the final result is unsurprisingly very close!
For those that don't know, the LT4 6.2-litre supercharged V8 engine of the Corvette Z06 delivers 650 hp and 650 lb-ft of torque. By comparison, the massive 8.4-litre V10 of the Dodge Viper TA produces 640 hp and 600 lb-ft.